New 'Everest' Trailer: Climbing The Most Dangerous Place On Earth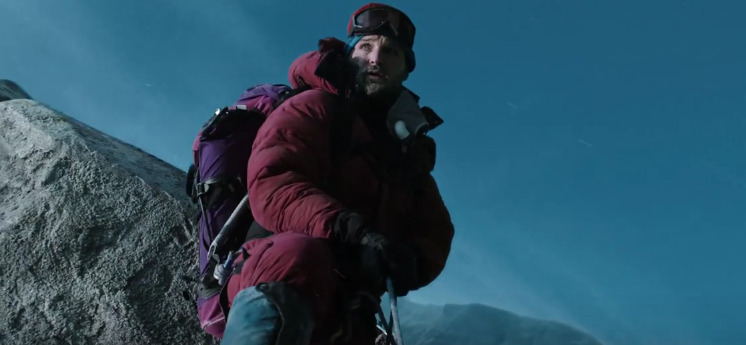 Mountain climbing on its own can be quite a dangerous activity, but it gets infinitely worse when you decide to climb the highest mountain on the planet. And that's made abundantly clear in a new international trailer for Everest.
The mountain-climbing drama takes an impressive ensemble cast that includes Jason Clarke, Josh Brolin, John Hawkes and Jake Gyllenhaal and hikes them up Mount Everest, which sits at the cruising altitude of a 747 according to the trailer. However, it's not getting to Everest that proves to be the more dangerous part. It's getting home.
Watch the new Everest trailer after the jump!
Here's the trailer from Universal Pictures:
A recent featurette showed us how director Baltasar Kormákur and his cast shot on location in in Nepal on the foothills of Everest, the Italian Alps and at Cinecittà Studios in Rome and Pinewood Studios in the U.K. As we've pointed out before, some of the soundstage shots don't look all that great, but the on location stuff looks positively brutal and beautiful.
Just for the scenery alone, this will be a good one to experience on the IMAX screen next month, and it might even make the 3D surcharge worth it to have this massive mountain flying at your face. Though I'd be worried about getting vertigo in the middle of a movie theater.
Please note that while the international trailer above says the film arrives on September 24th, it will actually be released in traditional 2D and 3D theaters as well as IMAX 3D theaters in the United States one week earlier on September 18th. You can watch the previous domestic trailer for Everest right here, and stay tuned for more on the mountain climbing drama.
Inspired by the incredible events surrounding an attempt to reach the summit of the world's highest mountain, Everest documents the awe-inspiring journey of two different expeditions challenged beyond their limits by one of the fiercest snowstorms ever encountered by mankind. Their mettle tested by the harshest elements found on the planet, the climbers will face nearly impossible obstacles as a lifelong obsession becomes a breathtaking struggle for survival.
Everest is directed by Baltasar Kormákur (2 Guns, Contraband) and adapted for the screen by William Nicholson (Gladiator) and Oscar winner Simon Beaufoy (Slumdog Millionaire). The epic adventure stars Jason Clarke, Josh Brolin, John Hawkes, Robin Wright, Michael Kelly, Sam Worthington, Keira Knightley, Emily Watson and Jake Gyllenhaal.