Watch The Unaired Pilot For A 'Clerks' TV Show Starring Jim Breuer And Keri Russell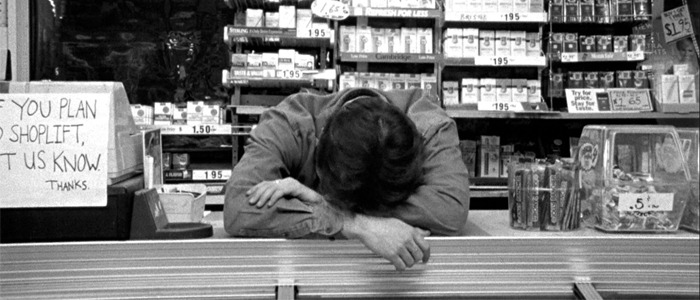 Whether you like him or not, Kevin Smith made some big waves with his indie comedy Clerks back in 1994, and it launched the career that Smith still has today as an outspoken filmmaker, comic book writer and pop culture mouthpiece.
Clerks led to a sequel back in 2006, with a third film potentially on the way after Mallrats 2, and a short-lived animated series back in 2000. But did you know that Clerks almost became a live-action television series? In 1995, a pilot was put together for a live-action Clerks TV show, but it wasn't picked up to series. And once you see the full abysmal pilot that has made its way online, you'll understand why.
Watch the Clerks TV show pilot after the jump!
Thanks to AV Club for bringing this to our attention:
Original Clerks stars Brian O'Halloran and Jeff Anderson reportedly tried out for the TV series, but didn't get the job. However, after seeing the pilot, they were pretty happy to have not been a part of this disaster. Instead it's pre-Saturday Night Live comedian Jim Breuer as Randal Graves and Andrew Lowery as Dante Hicks, reduced to PG-rated clerks, taking all the edge away from what made their characters great.
And if you're looking for Jay and Silent Bob, you might as well move on. Instead, supporting characters created for the series are there such as an ice cream server played by Rick Gomez of Justified fame and Keri Russell as a ditzy tanning salon employee, before she went on to star in Felicity.
Kevin Smith actually had nothing to do with this pilot, so haters can't blame him for the quality. Thankfully, he went on to create the animated series which was actually a more fun, though still tame, approach to his film's characters. Even those who hate Smith's recent work and couldn't care less about a Clerks III can agree that nothing he's done or will do is worse than this.
Honestly, 20 years later, a Clerks TV show might actually work on cable television. But I think Comic Book Men is filling that void for fans just fine for now.