'Deadpool' Red Band Trailer: With Great Power Comes Great Irresponsibility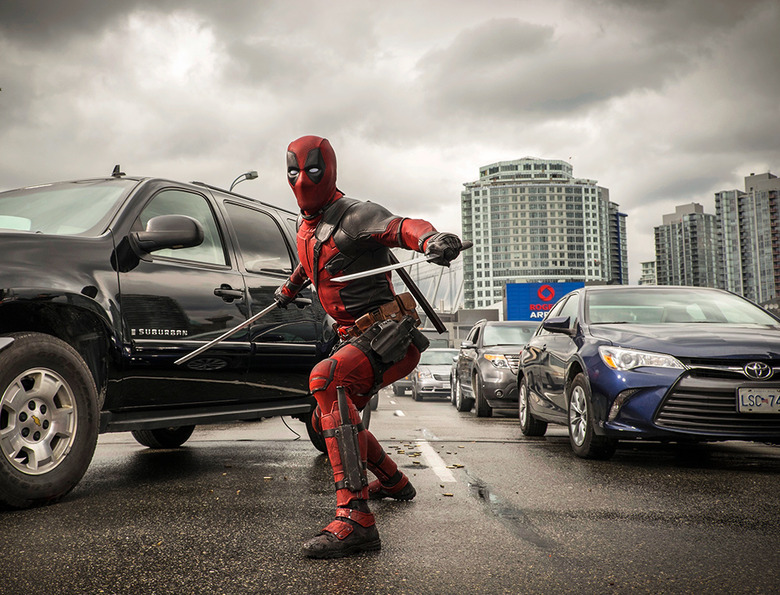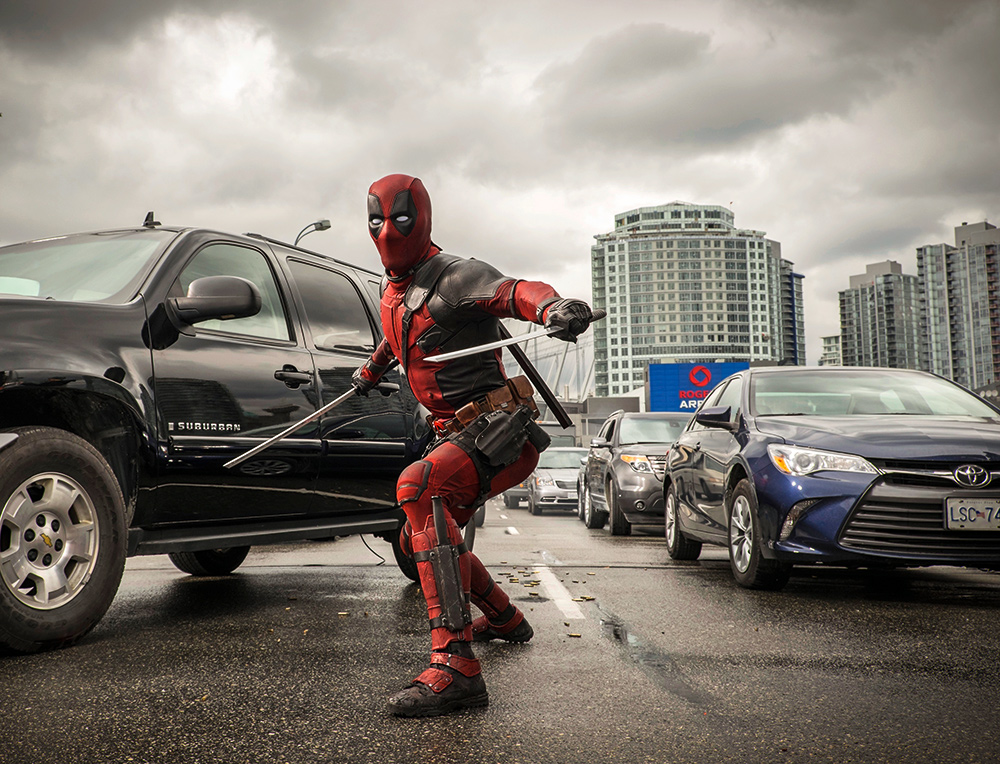 The first Deadpool red band trailer is officially here, thanks to Fox and Conan. The first footage from the film debuted a few weeks ago at Comic Con and was quickly bootlegged, but following a brief trailer tease that went online yesterday, this is the real thing. Hit the jump to take in all the foul-mouthed and blood-spattered action from Marvel's Merc With a Mouth as played by Ryan Reynolds and brought to the screen by director Tim Miller. 
Here's the red band trailer from 20th Century Fox:
And here's the green band trailer as well:
This is pretty much exactly what we saw at Comic-Con, but with a few edits made here and there, including cutting out Stan Lee's great cameo, which is absolutely hilarious. They also took out a great exchange between Deadpool and Negasonic Teenage Warhead (Brianna Hildebrand). But even with some cuts here and there, this looks like exactly the kind of Deadpool movie fans have wanted since he was ruined in X-Men Origins: Wolverine.
You'll notice that the sequence that was created for the sizzle reel and ended up being the leaked, effectively convincing the studio to actually make the movie, has been completely been recreated for the movie. Again, it's been shortened a little bit, but you get the idea. Reynolds attributed that leak to being the reason this movie finally got made, so it's cool to see it survive in some form in the real movie.
From the action to Deadpool mouthing off at every turn, this looks like it's going to be a lot of fun. And you can bet there's at least a dozen more takes of T.J. Miller telling Wade Wilson what his disfigured face looks like. Frankly, I can't wait to see the line-o-rama of that scene that will inevitably be on the Blu-Ray and DVD.
Deadpool opens on February 12th, 2016, with a cast that includes Morena Baccarin, Ed Skrein, T.J. Miller, Gina Carano, and Brianna Hildebrand.
Based upon Marvel Comics' most unconventional anti-hero, DEADPOOL tells the origin story of former Special Forces operative turned mercenary Wade Wilson, who after being subjected to a rogue experiment that leaves him with accelerated healing powers, adopts the alter ego Deadpool. Armed with his new abilities and a dark, twisted sense of humor, Deadpool hunts down the man who nearly destroyed his life.