LOL: Watch Stan Lee And Jim Henson Engage In An Epic Rap Battle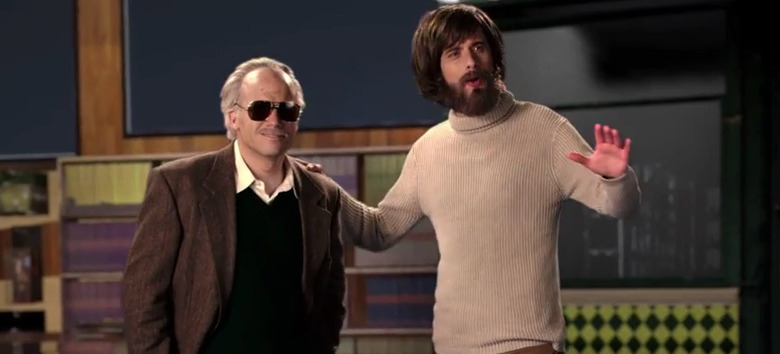 There's a chance you might remember when we called attention to an installment of Epic Rap Battles of History because it featured Steven Spielberg and Alfred Hitchcock going head to head in a face-off of crushing rhymes about film. It's as amusing as it is surreal of a concept to even think about.
And now Epic Rap Battles is back with two more entertainment icons. This time is Marvel Comics legend Stan Lee, the creator of X-Men, Iron Man, The Incredible Hulk and more, battling Jim Henson, the genius behind the fuzzy Muppets that adults and kids alike enjoy so much. However, this particular rap battle isn't like the rest you may have seen, because a third party enters the ring to shake things up. Watch the Stan Lee and Jim Henson Epic Rap Battle below!
Here's the latest battle from the Epic Rap Battles YouTube page:
There's the kind of ribbing you would expect Stan Lee and Jim Henson to throw at each other, from bragging about creating superheroes to Kermit the Frog spouting off some serious disses. There's actually some pretty tough personal jabs in here that are worthy of an "Oh snap!" if that's what the kids are still saying these days.
But then the game changes completely when Stan Lee and Jim Henson put aside their differences and start to compliment one another. And that's when someone else decides to toss in their two cents: Walt Disney.
When Disney enters the fray, all bets are off, because Marvel and The Muppets are both owned by the House of Mouse, so if anyone is going to win this battle, it's the corporation that owns both of them and pretty much everything else you love in entertainment as well. If you liked that, you can watch even more Epic Rap Battles right here.