'The Crow' Reboot Stalled Following Relativity Bankruptcy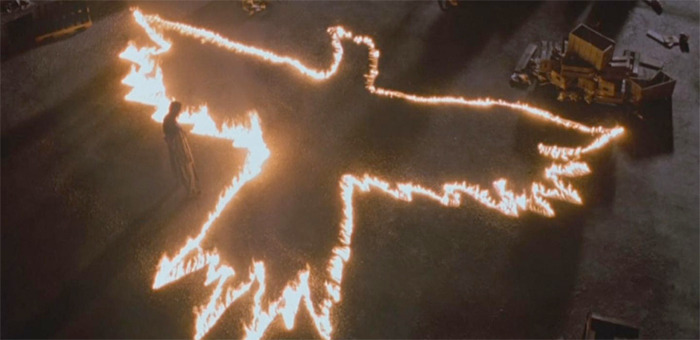 The big screen reboot of The Crow just can't catch a break. Shortly after losing lead actor Jack Huston, pre-production on the film has now stalled, presumably due to the recent filing of bankruptcy by Relativity, the company behind the project.
At the time Huston left The Crow, it wasn't clear if scheduling difficulties or creative differences caused him to leave, but maybe he just saw the writing on the wall and knew this project was going to have some trouble moving forward. Find out more about The Crow reboot delay after the jump!
THR has word on the project being in a much more desperate situation than was previously indicated when Relativity filed for bankruptcy last week. At the time, the company was still hoping to go into production this fall and someone at Relativity even said, "we continue to be excited by The Crow." But it appears that person may have just been putting on a happy face.
Reportedly an entire production team had left the project this week, followed by several other heads of department. That's not a good sign for a movie that was hoping to begin shooting in the fall with director Corin Hardy, especially when the company behind the film is bankrupt.
Relativity has been selling off some of their properties to other production companies. The teen romance Out of This World starring Asa Butterfield is now over at STX Entertainment, and the rights to another developing project, the young adult adaptation of The Tribes of Paols Verdes, is now back in the hands of the movie's producers. Therefore there's a good chance that The Crow might end up getting picked up by another studio.
However, The Crow doesn't seem like the most lucrative comic book property at this point. The project has been in development for years, constantly struggling to get started. This is the closest the project ever came to getting off the ground, and now it's pretty much dead in the water.
There may be an official statement coming soon from Relativity to address the reports that have been surfacing over the past few days. Perhaps they want to try to hold on to The Crow as a sort of valuable property to keep them afloat, but that seems ill-advised at this point. Hopefully we have a more official update on the status of The Crow sooner than later, so stay tuned.