'Ghostbusters' Spin-Off With Channing Tatum And Chris Pratt May Still Happen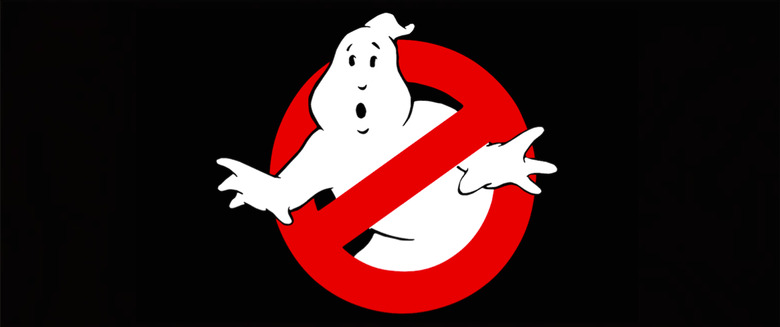 This month has been chock full of new details about Paul Feig's reboot of Ghostbusters. We've seen the new proton packs (with added specs to help cosplayers), the new Ecto-1, and a shot of Melissa McCarthy, Kristen Wiig, Kate McKinnon and Leslie Jones all suited up and ready to bust ghosts, not to mention learning about a cameo from Dan Aykroyd and the character names of the new female paranormal exterminators.
But today we have an update regarding the Ghostbusters spin-off that was first reported back in March with ties to Captain America: the Winter Soldier directors Anthony & Joe Russo. At the time Chris Pratt and Channing Tatum were said to be eyed as stars of the film, but Pratt denied the rumors and Tatum's producing partner Reid Carolin said it wasn't happening anymore.
However, if Iron Man 3 writer Drew Pearce is to be believed, then the Ghostbusters spin-off may still happen. Find out more below!
First of all, let's recall what original Ghostbusters director and producer Ivan Reitman said back in March when reports of the Russo Brothers directed spin-off first surfaced online:
"We want to expand the Ghostbusters universe in ways that will include different films, TV shows, merchandise, all things that are part of modern filmed entertainment. This is a branded entertainment, a scary supernatural premise mixed with comedy. Paul Feig's film will be the first version of that, shooting in June to come out in July, 2016. He's got four of the funniest women in the world, and there will be other surprises to come. The second film has a wonderful idea that builds on that. Drew will start writing and the hope is to be ready for the Russo Brothers' next window next summer to shoot, with the movie coming out the following year. It's just the beginning of what I hope will be a lot of wonderful movies."
Some details on that shared universe surfaced the same day, including plans for a prequel and an eventual meeting of Paul Feig's Ghostbusters with the other team from the Russo Brothers' spin-off. But remember, we heard more recently that Pratt was not involved in this project, and saw Tatum say it might be off the table.
But when MTV caught up with the project's writer Drew Pearce, as he's promoting Mission: Impossible – Rogue Nation, he revealed that he was working on the script very recently and actually finished it this month:
"I've finished my work on that in the last couple weeks. Obviously it's top secret, but there's a gigantic bold idea that I came up with, and the Russo brothers — who did Captain America: The Winter Soldier and are doing Civil War at the moment — and Ivan Reitman, who did the original movie, are going to take that and run with it. Obviously I cannot tell you what it is, but hopefully in one year's time you'll know!"
When asked about the involvement of Chris Pratt and Channing Tatum, Pearce confirmed:
"That's definitely the cast we've been thinking about as we approach the project. Whether that happens or not is very much above my pay grade. It's just my job to give them something exciting that maybe they'll do."
So maybe talk of Pratt and Tatum in Ghostbusters has been behind the scenes, only between executives as more of a wishlist for the project without any actual discussions happening with the actors or their representatives. That's something that frequently happens with projects in Hollywood.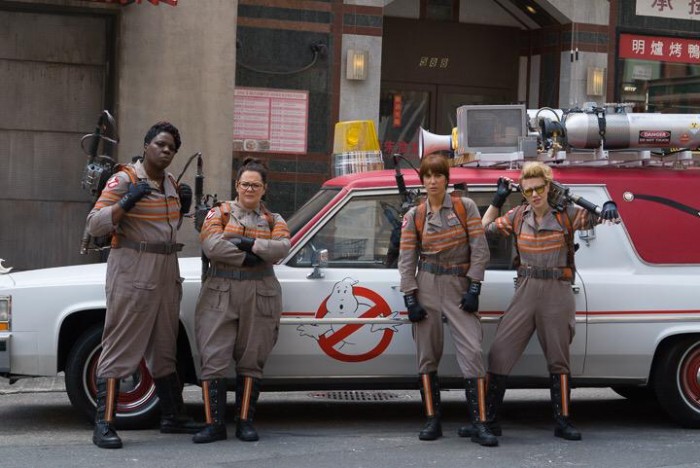 As for meshing with a bigger Ghostbusters universe, Pearce isn't certain that plan is in place, but did say:
"My personal inclination is to try and make everything occur in the same Ghostbusters universe, because I feel, as a fan, that's what I would want. Here in New York, you just wanna tie it all together. Whether that happens or not we'll see, but I've certainly given them the tools to do that, I hope."
Pearce has plenty of experience with fitting in a larger universe since he wrote Iron Man 3 for Marvel Studios, so he likely had no problem writing the spin-off. However, he did also point out in the interview that his Ghostbusters script was for something that Sony might want to do rather than being a project that will definitely happen (no project is a sure thing anyway until it's in front of cameras, and sometimes not even then).
More than likely Columbia Pictures will wait until they find out how audience react to their reboot of Ghostbusters from Paul Feig, and then figure out how to proceed from there. After all, if Tatum really ends up walking away from Gambit as we've heard recently, then he'll have plenty of time to bust ghosts.
While the internet has been full of naysayers, I'm reserving judgment for the Ghostbusters reboot until at least the trailer arrives. Otherwise, I'm not turned off by what I've seen and I'm willing to give Feig and his lady Ghostbusters a chance to impress me, and a spin-off in the same world with Pratt and Tatum could be fun. Ghostbusters arrives on July 22nd, 2016, and we'll keep you posted on how the future of the hopeful new franchise develops.