VOTD: How Hot Toys Makes Their Stupendous, Incredibly Detailed Collectible Figures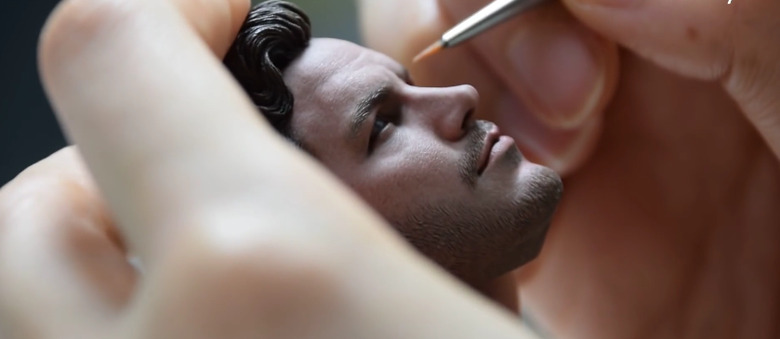 Obviously we're big movie fans here at SlashFilm. And some of us like to show our passion by having cool stuff on our shelves. Whether it's prop replicas, LEGO sets, action figures or a piece of art on the wall, we like to show how much we love what we love.
For those with some extra cash to throw around, they go the extra mile with their collectibles and pick up things from places like Sideshow Collectibles and Hot Toys. And a new video shows how the latter company produces such intricately detailed collectible action figures for adults, getting a close-up look at the sculpting, painting and more. Find out how they make Hot Toys figures after the jump!
Here's the featurette on Hot Toys form The Story Plus (via Kotaku):
The spoke language there is Korean, since Hot Toys is located in South Korea. But thankfully there are English subtitles with the video, even though there's not a perfect translation of what's being said, you still get the gist, and the footage of the figures being made is cool in itself.
And if there's anyone who's an aspiring toy sculptor out there interested in maybe working at Hot Toys, president of production JC Hong says the best way to get noticed is to post your work online. And if it's good enough, then someone from the company is bound to seek out your services.
It might be worth learning how to sculpt if that means you get free Hot Toys, especially that new 18-foot Millennium Falcon that almost no one could fit through their door. Though looking at how intricate and detailed these sculpts are, I could probably go to school for a decade and not be anywhere near as skilled as these sculptors.
Be sure to check out our gallery of forthcoming Sideshow Collectibles and Hot Toys items coming over the next couple years from the showfloor at Comic-Con right here.