Sweded 'Ant-Man' Trailer: The Tiny Hero Gets Homemade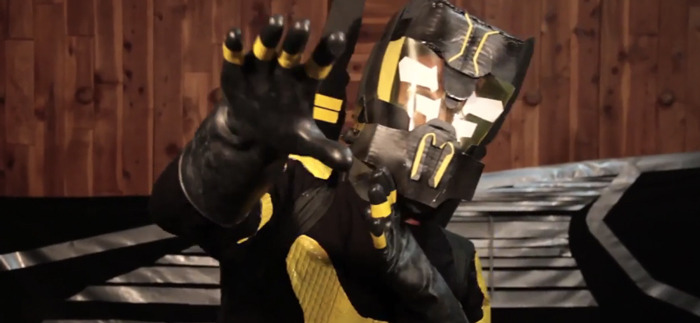 Every time a new Marvel Studios film comes out, there's an influx of stories surrounding the film, from how it effects the future of the Marvel cinematic universe to easter eggs and more. The latest release is Ant-Man, and we've certainly run the gamut of stories surrounding the tiny superhero.
There have been Ant-Man easter eggs, examination of credits scenes, and even talk about who may or may not return for Ant-Man 2. Now we've got an Ant-Man sweded trailer, giving a quaint, homemade makeover to the big budget blockbusters, and it's simultaneously adorable and impressive. Watch below!
Here's the sweded Ant-Man trailer from CineFix:
Honestly, even though this is a homemade version of the trailer, some of the stuff that CineFix puts into these trailers seems pretty impressive artistically. In fact, the work that went into some of these props and quick action cuts seems pretty intricate for something that could probably have been a little more low budget. But obviously it's still pretty cool. For those who want to compare the sweded trailer with the real version, check out this side-by-side comparison.
And if you want to see how they made it all happen, here's a behind the scenes video:
As we said, there's been quite an influx of Ant-Man stories from all over lately, with today even bringing word from Captain America: The Winter Soldier star Sebastian Stan of what clues might be found in the Captain America: Civil War credits scene from the end of Ant-Man.
In addition, over the weekend, some concept art of alternate designs for The Wasp surfaced online, not to mention director Peyton Reed detailing an alternate opening that was originally planned for Ant-Man. If you want to know more from the filmmaker, be sure to check out our full interview with him right here.