'Ant-Man' Concept Art Shows Off Alternate Costume Designs For The Wasp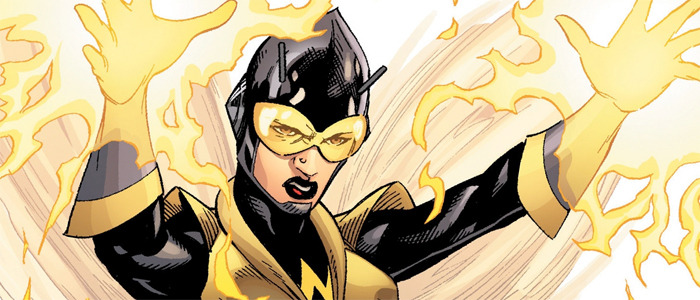 We may receive a commission on purchases made from links.
If you haven't seen Ant-Man, the latest release from Marvel Studios, it's worth heading out to theaters to catch. It's a refreshingly contained story with the right amount of humor, charm and action. And as with any Marvel movie, there are some nice touches for fans of the comic books, including a credits scene that may be a direct response to the overwhelming fan demand for more female characters.
Speaking of female characters, one thing that Ant-Man could have used a little more of was The Wasp, the female counterpart to Hank Pym's (Michael Douglas) original iteration of Ant-Man. We'll likely get to see more of the character in future Marvel movies, but in the meantime, some concept are has surfaced showing off alternate costume designs for the characters.
See the new Wasp concept art below, but beware of some spoilers in the text as we discuss the heroine in the movie.
The first version of The Wasp is what the following alternate designs were intended for. In Ant-Man, there's a flashback sequence where Hank Pym explains to his daughter Hope van Dyne (Evangeline Lilly) how her mother Janet van Dyne was supposedly killed.
In the sequence we see Pym as Ant-Man and Janet in full gear as The Wasp, disarming a missile fired at the United States, and that's where we get a full look at The Wasp. But here's some other designs that we didn't see in the movie: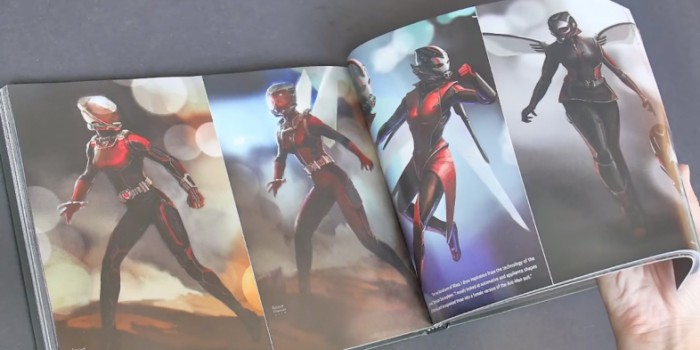 The image comes from YouTube user Parka Blogs flipping through The Art of Ant-Man book (available for purchase here), and you can also catch some cool alternate designs for Ant-Man and the villain Yellowjacket in these pages as well. The video doesn't flip through every single page of the book, but there's some fantastic, detailed pieces of concept art here (via ScreenRant):
One of the credits scenes sets up Hope van Dyne to take over The Wasp name, complete with a prototype suit that Pym was working on with his late wife, though that suit isn't seen in any of these alternate designs, so there's probably even more concept art showing off what that new suit could have looked like as well.
The question is, will we ever see the old version of The Wasp again? Well, as we saw in the movie, in order to complete the mission, Janet goes subatomic, and seems to die in the explosion. But our rundown of Ant-Man easter eggs has a tease that Janet van Dyne may not actually be dead, as she can barely be spotted when Scott Lang goes subatomic in the climax of the film.
It seems there's a reason we never see who plays Janet van Dyne in Ant-Man, and that's likely because Marvel wanted to wait to cast the right person in the role for her eventual return, likely as a major plot point in an Ant-Man sequel. However, since Marvel has their schedule tightly booked through 2019, it'll be a few years before that happens.
Do you want to see more of The Wasp in the Marvel universe?