LOL: Clint Howard Pitches A 'Pippi Longstocking' Reboot Starring Milla Jovovich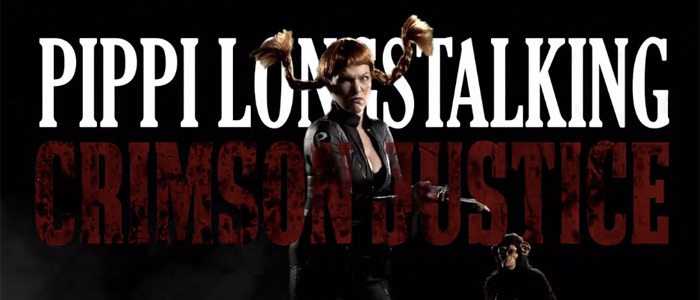 There have been plenty of revisionist takes on classic fairytales lately, from Maleficent to Snow White and the Huntsman, and Hollywood is on the lookout for new ideas like this all the time.
Enter Clint Howard, character actor extraordinaire and brother of director Ron Howard. He has a pitch for a movie that is the "biggest, newest, most box office crushing-est hero in town." She's got a truckload of freckles, two pigtails and can lift a horse with one hand. That's right, it's Pippi Longstocking, brought to life as a vigilante played by The Fifth Element and Resident Evil star Milla Jovovich.
Watch the Pippi Longstocking reboot pitch after the jump!
I would just like to point out that this isn't exactly one of the funniest videos that has been put together for Funny or Die, at least not intentionally. But the assembly of this sketch is just so strange that I couldn't help but laugh at the entire thing.
From Clint Howard's Doc Brown-esque hair (is that his real hairstyle now?) to his very earnest pitch that almost makes you feel sad for the guy, it's just all very weird, almost like it was meant to be on Tim & Eric Awesome Show, Great Job or one of the faux infomercial slots on Adult Swim like the brilliant, mind-boggling Too Many Cooks.
Honestly, I would almost rather see an entire trailer parody featuring Milla Jovovich as Pippi Longstocking instead of the brief moments of her waving around guns and looking awkwardly sexy then this peculiar little sketch. Maybe it's because I have a hard time believing that Hollywood would actually turn down a crazy idea like this as opposed to greenlighting it immediately, even if only for a TV movie adaptation of the SyFy channel or something like that. After all, there's a Sharknado 4 on the horizon, so anything is possible.