VOTD: Watch This VFX Breakdown From 'Game Of Thrones' Season Five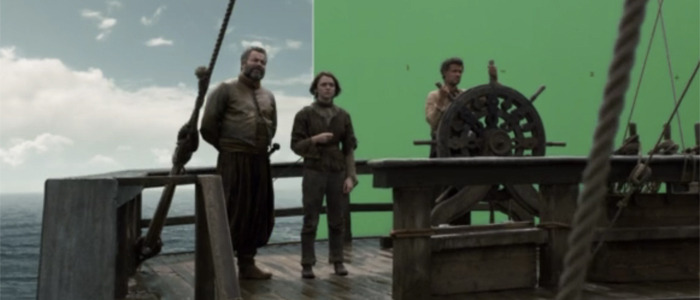 The fifth season of Game of Thrones has been done for barely over a month, but fans are undoubtedly already looking forward to the sixth season, hoping that one beloved character killed off at the end of last season will make a return. Even though one of the Game of Thrones directors confirmed the death of this character to President Obama, recent rumblings seem to confirm that the character probably isn't really gone.
Anyway, we've got plenty of time to learn more about the sixth season of Game of Thrones over the next year. For now, why not take a look back at one of the more impressive elements of the fifth season: the visual effects. Some of the visual effects are merely scene extensions while others are used to create entire shots.
Check out the Game of Thrones visual effects breakdown after the jump!
Here's the fifth season visual effects breakdown from Macklevision:
For a television show, there are some very impressive visual effects on display here. It's a little easier to have visual effects of this scale when your cable network host is HBO, who has a much bigger budget to work with and doesn't have advertisers to answer to in order to make money to keep shows on the air.
From the House of Black and White to beautiful shots of Braavos to set and crowd extension for Cersei's walk of shame, there are special effects in places you would never guess they exist. In fact, some shots look just plain silly when you see just how much is covered by visual effects, as is often the case with movies and TV shows that have to create a fictional universe in the real world. And these special effects don't even cover the creation of the growing dragons.