WTF: Sony Animation Is Going To Make An Emoji Movie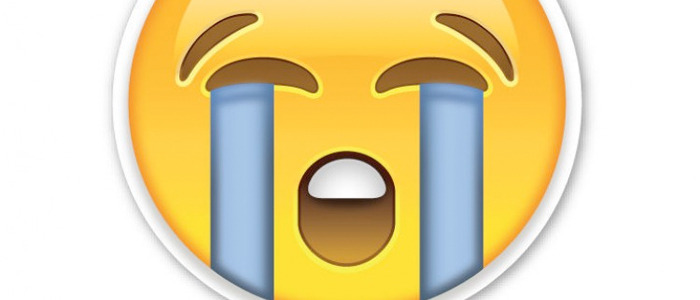 Just when you think Hollywood has exhausted all possible movies, TV shows, video games, toys, and board games to turn into more movies and TV shows, something like this happens.
Sony Pictures Animation has just won a bidding war against two other studios for an animated movie pitch involving Emoji. Yes, the little pictures that people send back and forth via phones and various social media channels will soon be the subject of a major motion picture. Sadly, today is not April 1st.
Find out more about the Emoji movie after the jump.
Deadline reports Sony Pictures Animation beat out Warner Bros. and Paramount for a pitch from Eric Siegel and Anthony Leondis. The latter is the director of the animated series Kung Fu Panda: Series of the Masters and the delayed DreamWorks Animation project B.O.O.: Bureau of Otherworldy Operations, while the former was a producer on the TBS series Men at Work.
There are no story details as of now, but considering there's no mythology or established story involved with emoji, anything is possible when adapting the little pictures into a film. I can't believe that's a sentence that I just wrote, let alone a thought I was forced to have.
Emoji first originated and gained popularity in Japan, but they've since spread all over the world, installed by default on pretty much every smart phone and messaging software manufactured today. They're simply cute little icons of smiley faces, people, food, animals and more that people use for shorthand communication. And now they will somehow become part of a major motion picture.
Of course, knowing what was accomplished with The LEGO Movie, one has to concede that there is always the chance that this animated flick could be something brilliant. There were plenty of naysayers when Warner Bros. announced development of a movie based around the building block toy, but Phil Lord & Chris Miller turned it into an animated sensation that audiences and critics alike absolutely adored.
But for now, just thinking about the concept of an Emoji movie immediately makes me feel dirty. And what's more frustrating is that another Emoji movie pitch is reportedly going to be shopped around Hollywood shortly, so we might have dueling Emoji movies over the next few years. That means Sony Pictures Animation might be moving fast on this project in order to get a head start on the potential competition.
Does anyone out there think that an Emoji movie could work?