'Pacific Rim 2' Shoots In November, Possible Title Revealed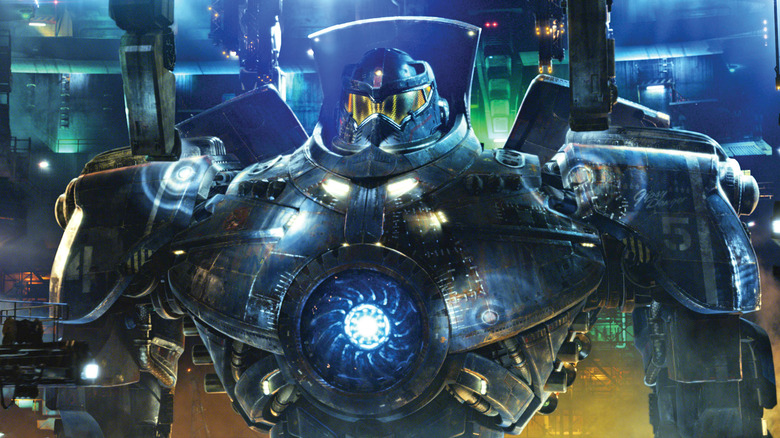 Guillermo del Toro will have his latest film, Crimson Peak, in theaters in October, and immediately afterward he's going to work on Pacific Rim 2. The sequel will shoot in Toronto in November, according to a new report, and that same report also puts forward a title for the film that may be a code name, or could actually be a great Pacific Rim 2 subtitle. 
The Global News, via Birth.Movies.Death, reports that Pacific Rim 2 will shoot with the title Maelstrom, but whether that's a code name or the film's proper title (or even a tentative option) is unconfirmed at this point. Films such as that one often shoot under code names, to make the proceedings just a bit more obscure to onlookers.
As for the November shoot date, I heard members of the crew of X-Men: Apocalypse, who also worked on Crimson Peak and the original Pacific Rim, talking about going back to Toronto in November for the Pac Rim 2 shoot. Don't take that as a full-on confirmation, but it's good supporting talk.
There's a lot we don't know about this sequel, but we do know that Travis Beacham is writing along with del Toro and Zak Penn. Charlie Hunnam, Charlie Day, and Burn Gorman are expected to be back, and Rinko Kikuchi should be on hand as well. The story picks up a few years after the events of the first film, and will show us more of the kaiju this time out.
Pacific Rim 2, or Malestrom, or whatever the final title ends up being, is scheduled for release in August 4, 2017.
This, by the way, is the film that forced Guillermo del Toro to walk away from WB's Justice League Dark, as he recently said that schedule conflicts proved troublesome for the WB movie. Given that the Pacific Rim movies are really the director's own work (created, of course, with Beacham and others) it's no surprise to see he made this choice.