'Ingrid Bergman: In Her Own Words' Trailer: An Intimate Profile Of The Iconic Actress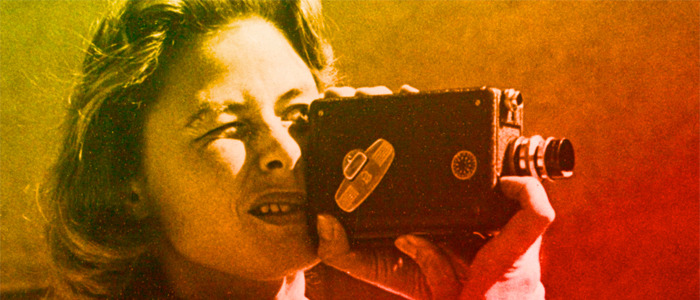 As cinema has progressed over its relatively short lifespan, many are already starting to forget, or simply aren't familiar with, the classic stars of the big screen. Perhaps with the exception of Audrey Hepburn, Marilyn Monroe and Judy Garland, audiences are becoming less and less acquainted with the likes of classic starlets such as Grace Kelly, Bette Davis and Ingrid Bergman.
Now a new documentary aims to shine a light on one of those classic leading ladies in Ingrid Bergman: In Her Own Words, a new documentary that premiered at the Cannes Film Festival this past May. A trailer from overseas has just surfaced, and it paints an intimate, personal portrait of Bergman, a side that many never got to see.
Watch the Ingrid Bergman documentary trailer after the jump!
Here's the trailer from Cine Maldito (via The Playlist):
The documentary uses diaries, notes, letters, home videos and more never before seen or heard from Bergman's personal effects to dive into the off-screen life of Bergman, including her marriage to renowned Italian filmmaker Roberto Rosselini, their children, and the struggles of raising a family in the spotlight.
Alicia Vikander (Ex Machina, Man from U.N.C.L.E.) provides the narration, reading Bergman's own words, while interviews with fellow Swedish actress Liv Ullman, daughter and actress Isabella Rosselini (Blue Velvet) as well as the rest of Bergman's children, and Sigourney Weaver populate the documentary with insight into Bergman's influence on their lives and careers.
Though the focus seems to be on Bergman's personal life, there will inevitable be some crossover into Hollywood territory, though reviews have said that Bergman's work with Alfred Hitchcock on Spellbound, Notorious and Under Capricorn are barely mentioned. So the focus does indeed seem to be more on Bergman as a woman, not just an actress.
Approved by Bergman's family, the documentary from director Stig Björkman seems like simultaneously a fond remembrance of Bergman and an in-depth, revealing look at her life as a wife and mother, and all the trials and tribulations that come with it. The film hits Sweden next month on August 28th, but there's no word on when it will arrive in the United States yet.
Through never-before-seen private footage, notes, letters, diaries and interviews with her children, INGRID BERGMAN – IN HER OWN WORDS presents a personal portrait and captivating look behind the scenes of the remarkable life of a young Swedish girl who became one of the most beloved and celebrated actresses of American cinema.