'Call Me Lucky' Trailer: Comics Reflect On The Life, Comedy And Noble Pursuits Of Barry Crimmins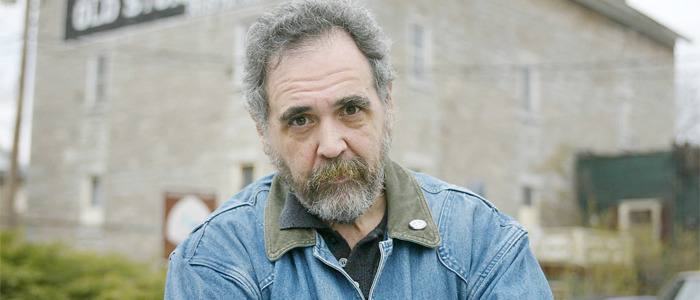 Even if you call yourself a fan of stand-up comedy, there's a good chance that you may never have heard of Barry Crimmins. The outspoken, sometimes controversial, and smart comic made waves in the 1970s and 1980s, and while his rage against the machine brought comedy, it eventually also helped bring about change and justice.
At a time when the internet was accessed predominantly by way of America Online, he uncovered a horrifying community online that was bolstering sexual abuse and child pornography, and used his voice, anger and personal horrifying experiences as a child to make a difference. And director Bobcat Goldthwait chronicles all of this in his documentary Call Me Lucky, and the trailer has just arrived.
Watch the Call Me Lucky trailer after the jump!
Here's the Sundance selected documentary trailer from Yahoo:
There are plenty of documentaries about comedy (such as this year's Misery Loves Comedy) and also comedians (like the Chris Farley documentary coming soon), but this one has a much more unique angle that examining what makes us laugh and the careers of those who do it.
Barry Crimmins was an abused child before he was a comic, and once he gained popularity through the rage that was fueled by his experiences as a child, that's when he found his true calling to help people who may not be able to deal with their problems in the same way that he has, and to stop any future children from suffering in the same manner.
Bobcat Goldthwait offers an intimate look at Crimmins through a lens that also understands the world of comedy (thanks to his own work as a stand-up comedian), complete with interviews from Marc Maron, David Cross, Patton Oswalt, Tom Kenny, Steven Wright, Margaret Cho and of course, Crimmins himself. The documentary has won several awards on the film festival circuit, and it's coming to a theater (hopefully) near you on August 7th.
An inspiring, triumphant and wickedly funny portrait of one of comedy's most enigmatic and important figures, CALL ME LUCKY tells the story of Barry Crimmins, a beer-swilling, politically outspoken and whip-smart comic whose efforts in the 70s and 80s fostered the talents of the next generation of standup comedians.
But beneath Crimmins' gruff, hard-drinking, curmudgeonly persona lay an undercurrent of rage stemming from his long-suppressed and horrific abuse as a child – a rage that eventually found its way out of the comedy clubs and television shows and into the political arena.
Featuring intimate interviews with both comedians and activists alike, director Bobcat Goldthwait's (World's Greatest Dad, God Bless America, Willow Creek) CALL ME LUCKY bravely tells Crimmins' incredible story of transformation from a rage-fueled funnyman into an acclaimed proponent of justice who personified the healing power of comedy.