Stan Lee Teases A "Different" Kind Of Cameo For 'X-Men: Apocalypse'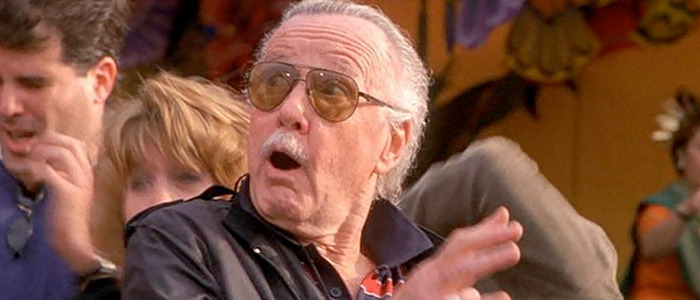 One of the staples of pretty much every single Marvel film, whether they're from Marvel Studios, 20th Century Fox, Paramount Pictures, Universal Pictures or Sony Pictures, is a cameo from Marvel Comics legend Stan Lee.
The man responsible for creating Spider-Man, Fantastic Four, The Incredible Hulk, Iron Man, X-Men and more has played a variety of characters in comic book films (though there's a theory that they're all the same character), and as long as he's alive, you can bet he'll appear in every future Marvel film at various studios as well.
In fact, Lee just confirmed a cameo for X-Men: Apocalypse, but it sounds like it'll be something a little different than what we're used to seeing the comic creator do on the big screen. Find out more about the Stan Lee X-Men Apocalypse cameo after the jump!
First, if you need a refresher, here's all of Stan Lee's Marvel cameos through 2014:
Business Insider has a quote from Stan Lee during a Q&A at Comic-Con last week where he was asked about his many cameos, and he teased his appearance in X-Men: Apocalypse coming next summer, saying it's "different than every other one" and added:
"When you go see the next X-Men movie when it comes out and see my fantastic cameo, you will say, 'I remember he told me about it here. It's a different cameo in that it has one additional thing in it. And if that doesn't make you go see X-Men, I'm wasting my time."
During the Q&A, someone whispered in his ear that he should probably stop talking about the cameo, due to secrecy and all that jazz. So what could that one additional thing be? Well, perhaps it will be a more significant appearance, steering away from the light-hearted, amusing brief appearances he's made in the rest of the Marvel movies. Or is there a chance that he plays a mutant this time? Stan Lee with superpowers would be something cool to see.
And while Stan Lee appearing in a Marvel film doesn't seem like a big deal, the comic creator hasn't appeared in an X-Men movie since X-Men: The Last Stand in 2006. So he's long overdue for an appearance in the franchise, which as we learned at Comic-Con, will finally exists in a world where mutants have been accepted by most of society.
You can find out more about that in our Comic-Con panel recap for X-Men: Apocalypse right here, where there's also a hint at who Apocalypse's Four Horsemen will be. Check out our Deadpool panel recap, complete with footage description, to learn who Stan Lee plays in the fourth wall-breaking Marvel flick too.