John C. Reilly Is Officially Signed On For 'Wreck-It Ralph 2'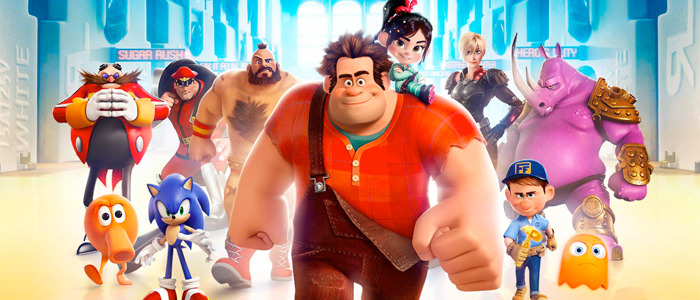 This fall will mark three years since Wreck-It Ralph hit the big screen, and we've yet to hear any updates on progress towards making a sequel. Last we heard from composer Henry Jackman was that a story was in the works, but that's all he could say.
As of now, we're still not sure when the sequel will get off the ground, but it sounds like fans don't need to be worried that it won't happen. Wreck-It Ralph voice actor John C. Reilly recently appeared at the Galway Film Fleadh in Ireland, and confirmed that he's signed on for a sequel to the video game based adventure.
Find out more about Wreck It Ralph 2 after the jump!
Entertainment.ie has the story, which comes from someone who was in attendance at the film festival:
John C Reilly announced at the interview today that he has signed on for Wreck it Ralph 2!

— Penny Hart (@pennyrosehart) July 12, 2015
That may not be the most reliable source, but it's not as if it's a hard to believe rumor, so we're not all that skeptical. After all, the film was a huge hit for Disney Anmation pulling in over $471 million worldwide, and it was pretty critically acclaimed as well, landing an 86% on Rotten Tomatoes.
However, as of now we don't know when the sequel might end up on the big screen or how far along it may be in development. But we do know that there were plenty of ideas being tossed around before and shortly after the film was released. For example, director Rich Moore revealed this conversation that he had with Reilly back in the spring of 2013:
"I was just talking to John C. Reilly and we were talking about exactly that. Are there other Ralphs? What would happen if another Fix It Felix, Jr. game was plugged in? Are there other Ralphs that are more contemporary? Is there another version of the game that was made for mobile? Are there those kind of Super Smash Brothers types games where all the characters are gathered in a fighting game? What would that be like for Ralph to come face to face with those different iterations of himself? And it's created some really cool conversations, so I think that that is so funny you bring up because it's something we're playing around with right now."
That would be a pretty interesting idea, but it's also something that was briefly featured in Scott Pilgrim vs. the World (not to mention several other sci-fi movies with clones, androids, etc.). But another interesting idea from Moore back in 2012 would take the story to the world of online gaming instead of arcade games:
"Should we be so lucky to do a sequel, I think it'd be great to explore online gaming, home games. We have some ideas of how we could — it was fun to begin it in an arcade. And I think that that really tapped into the nostalgia that that has attached to it. But if we were to do a sequel I think we need to bring it up to date. We're working on ideas, should we do one, that would bring it more into modern gaming, not just arcade cabinets."
In addition, there have also been discussions about including Disney characters such as TRON in the world of Wreck-It Ralph. There were also previous discussions about bringing in more iconic video game characters like Mario, a character they didn't want to waste on a cameo without giving him some more significant purpose.
Anyway, there are plenty of possibilities for a sequel to Wreck-It Ralph, but until we get official word from Disney, we don't know when this one will come together. Having Reilly back in the lead role is a no-brainer, but we'll have to wait and see if Jack McBrayer, Sarah Silverman and Jane Lynch all come back as Fix-It Felix Jr., Vanellope Von Schweets and Sergeant Calhoun respectively. If we hear anything new, we'll be sure to let you know.
What do you want to see from a Wreck-It Ralph sequel?