Watch The 'Batman V. Superman' Comic-Con 2015 Panel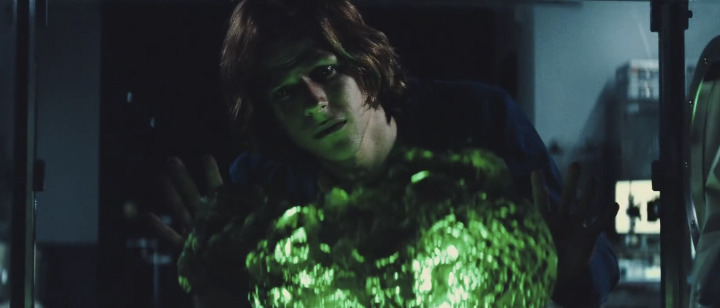 Thankfully, for fans anticipating Batman v. Superman: Dawn of Justice, the footage that was shown to fans in Hall H at Comic-Con was a new trailer that was officially released online immediately after it premiere, and you can watch it right here.
But what fans weren't easily able to see immediately was the panel (hosted by comedian Aisha Tyler) for the film that featured Ben Affleck, Henry Cavill, Gal Gadot, Jesse Eisenberg, Amy Adams, Jeremy Irons, Holly Hunter and director Zack Snyder. Thankfully, the entire panel for the first big screen meeting of The Dark Knight and The Man of Steel is now available for you to watch online.
Watch the Batman v Superman Comic Con 2015 panel after the jump!
Here's the Warner Bros. Pictures panel for Batman v. Superman from Superhero News:
If you don't feel like watching the entire 23-minute video, you can just check out the finer points of the panel by reading our recap with some great quotes from Zack Snyder and the entire cast. There's some interesting tidbits about Metropolis and Gotham being sister cities, talk of the emotionally grounded characters, and some super helpful advice that Ben Affleck got during a chance encounter with former Batman star Christian Bale at a Halloween costume shop.
Otherwise, if you haven't seen the full new trailer for Batman v. Superman: Dawn of Justice trailer, you can watch it right here, along with my extremely impressed reaction. As someone who wasn't in love with Man of Steel, this is exactly what I needed to see in order to be fully invested in this movie. In addition, be sure to check out our first look at the gadgets Batman uses in the forthcoming flick, straight from the Comic-Con show floor.
Fearing the actions of a god-like super hero left unchecked, Gotham City's own formidable, forceful vigilante takes on Metropolis's most revered, modern-day savior, while the world wrestles with what sort of hero it really needs. And with Batman and Superman at war with one another, a new threat quickly arises, putting mankind in greater danger than it's ever known before.
Directed by Zack Snyder, written by Chris Terrio, from a screenplay by David S. Goyer, the film is produced by Charles Roven and Deborah Snyder with Benjamin Melniker, Michael E. Uslan, Wesley Coller, David S. Goyer and Geoff Johns serving as executive producers.
Batman v. Superman: Dawn of Justice is set to open worldwide on March 25th, 2016.