'Brooklyn' Trailer: Saoirse Ronan Leaves Ireland And Finds Love In 1950s New York City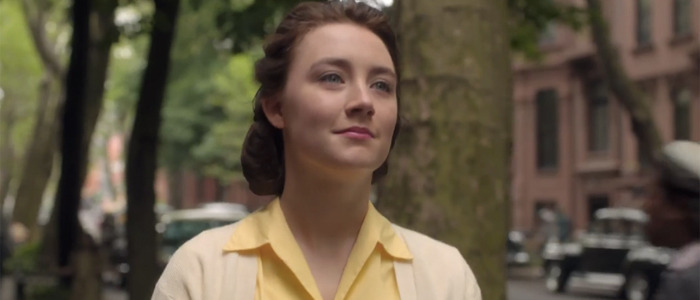 Making its way to theaters this summer after a premiere at the 2015 Sundance film Festival is the indie, coming of age tale Brooklyn starring The Lovely Bones, Hanna and The Grand Budapest Hotel star Saorise Ronan.
Set in 1950s New York City, the film follows a young Irish immigrant girl, fresh off the boat and hoping for the opportunity that America is known for across the world. Life isn't easy at first, but then a budding romance enters the picture and everything changes. And if the trailer is any indicator, this one should be a touching charmer. Watch the Brooklyn trailer after the jump!
Here's the trailer for Brooklyn, straight from Fox Searchlight:
The film is based on the novel of the same name by Colm Toibin, and as you can see, features not one, but two romances, spanning across the globe. This looks like exactly the kind of coming-of-age film I'm a sucker for (in case you missed it, check out my favorite coming-of-age films from the past 25 years), and the trailer paints a wonderful, even grand tale.
Saoirse Ronan has always shown tremendous talent from a young age, but it's clear that she's becoming a very talented young woman in this trailer, and growing up very quickly. This might be the kind of performance that ends up getting her an Oscar nomination when the time comes. It's a little early to make any solid predictions on that front, but this does look very good.
Brooklyn certainly made a splash at Sundance to land a $9 million acquisition deal with Fox Searchlight, and when they believe in a film on the festival circuit we're prepared to pay attention. Future Star Wars: The Force Awakens star Domhnall Gleeson also stars in the film, along with his Harry Potter franchise mother Julie Walters, not to mention Hogwarts professor Jim Broadbent, and Emory Cohen.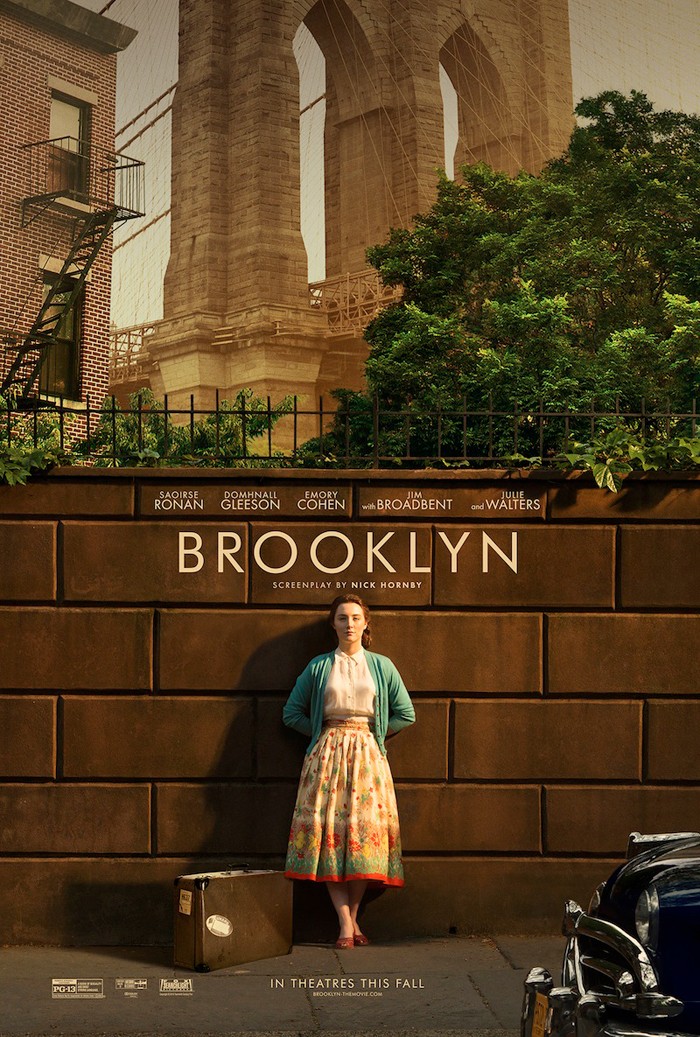 BROOKLYN (directed by Boy A helmer John Crowley and written by Nick Hornby) tells the profoundly moving story of Eilis Lacey (Saoirse Ronan), a young Irish immigrant navigating her way through 1950s Brooklyn. Lured by the promise of America, Eilis departs Ireland and the comfort of her mother's home for the shores of New York City. The initial shackles of homesickness quickly diminish as a fresh romance sweeps Eilis into the intoxicating charm of love. But soon, her new vivacity is disrupted by her past, and she must choose between two countries and the lives that exist within.
Brooklyn hits limited theaters beginning November 6th.