Henry Cavill Says 'Batman V Superman' Isn't A 'Man Of Steel' Sequel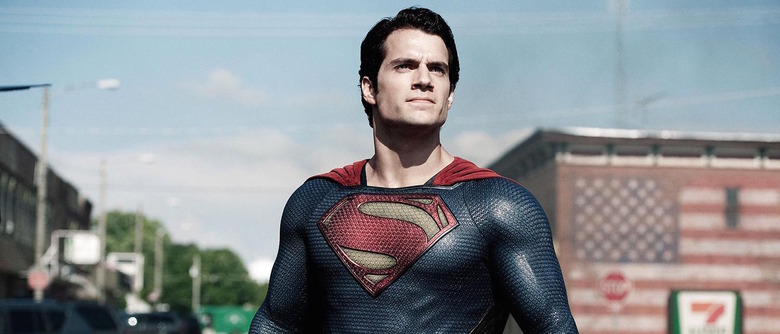 2013's Man of Steel did well enough that a Man of Steel 2 seemed like a sure bet. Instead, Warner Bros. zagged by announcing that Superman's next outing wouldn't be a Superman sequel, but the superhero team-up Batman v Superman: Dawn of Justice. Which is all well and good, but does that Superman is done flying solo?
Star Henry Cavill doesn't think so. "There's plenty of time for individual Superman sequels," he said. However, there's still the matter of when. More on the Superman solo sequel possibilities after the jump. 
Speaking to EW, Cavill clarified what we basically already knew — that Batman v Superman: Dawn of Justice is not, strictly speaking, a Man of Steel sequel. He explained:
As far as the individual character is concerned, this is not a Superman sequel. It's more of an introduction to Batman, an opening to Justice League, and an expansion of the world that was created in Man of Steel.
That said, Cavill seemed optimistic that Superman could get a standalone in the not-too-distant future.
There's plenty of time for individual Superman sequels. He's a tough character to tell. People like the darker vigilante. I think it speaks to the human psyche more easily rather than the god-like being that we can't really understand. Once we have a more expansive universe we can delve more into the character of Superman and hopefully tell more stories.
It's unclear whether Cavill is referring to specific Superman solo sequel films actually in development, or just speaking theoretically. In either case, Man of Steel 2 doesn't look likely to happen in the near future. The DC Cinematic Universe is already mapped out through 2020, so unless Warner Bros. shuffles a few things around, the next opening for a Man of Steel 2 is 2021.
Meanwhile, Superman's Dawn of Justice co-star Wonder Woman (Gal Gadot) is confirmed for a standalone movie in 2017. Their other co-star Batman (Ben Affleck) doesn't yet have a solo outing in the calendar, but rumors abound.