This Week In Trailers: Vintage Tomorrows, Two Step, A Gay Girl In Damascus: The Amina Profile, The Reunion, Liza, The Fox-Fairy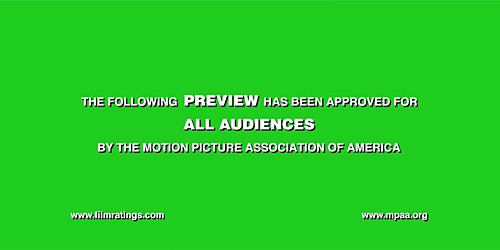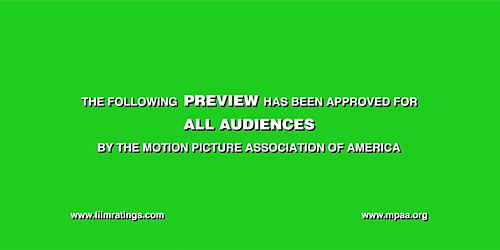 Trailers are an under-appreciated art form insofar that many times they're seen as vehicles for showing footage, explaining films away, or showing their hand about what moviegoers can expect. Foreign, domestic, independent, big budget: What better way to hone your skills as a thoughtful moviegoer than by deconstructing these little pieces of advertising? This week we go to our 20 year high school reunion with a documentary crew in tow, play "gotcha!" with the world, pick a fight with the wrong people in Texas, try and figure out what steampunk is really about before heading off to Comic-Con, and grow a tail while caring for an old lady.Two Step Trailer
Such a slow burn that it's smoldering.
What knocked me off my size 12's about director Alex R. Johnson's portrait of a hustler finding himself in an unkind part of Texas. Not for nothing, between Blood Simple and No Country for Old Men the Lone Star State is not the best place for bad things to go down as everything I've learned about Texas through the movies tells me that it just seems everything is a lot worse when bad things happen there. This trailer is nothing but sheer joy, though, as we are dialed in, ruthlessly dialed in, to what's happening before us. No answers, only questions, and fully ensconced in the world that Johnson has created. Like a train that needs a little track to get going, we brutally gain momentum as we uncover all the nastiness that awaits us should we take this ride with a stranger. It hearkens back to a time when things felt grittier, where evil was not always punished, nor good always rewarded.
A Gay Girl in Damascus: The Amina Profile Trailer
Worldwide catfish.
There's something sinister and, at the same time, crafty about someone who would pour energy into developing a genuinely believable online persona, especially one that would attract worldwide attention. Director Sophie Deraspe seems to be focusing on this very same idea, and to contextualize the content, as we essentially get the low-down of what happened here. This isn't like The Imposter, where we're left with far more questions than we get answers after that trailer's final moments. No, we're given the issues surrounding this story and flat-out told that this was a hoax. What's interesting here is how the dramatic interpretation of events inform how we're going to tackle this post-mortem of how it was allowed to get that far. Whether the bait was just too juicy to news organizations and people simply, truly wanted this to be true against logic or what common sense would dictate the fact of the matter is that is a teaching tool of how a global audience was myopic in what they should of been more smart about from the beginning.
Liza, the Fox-Fairy Trailer
Jonesin' for some of that Jeunet.
I will admit I have no geographical wherewithal to talk about Hungary and how close it is to France but hot damn if director Károly Ujj Mészáros hasn't made something that has the look and feel of something utterly magical. I think there's a danger in going too far in one direction when it comes to playing with the nature of reality and making it look like a real place with real emotions but where the surreal also has a place at the proverbial cinematic table but this one seems as balanced as a ballerina on her tippie toes. The plot is thick with convolutions but I could care less. This seems more about a celebration of the absurd and the comedic and getting you acclimated to this world rather than having to describe it. It just is.
The Reunion Trailer
This is Keanu level whoa.
Director Anna Odell is taking a very personal and interesting angle in exorcising her demons. So, here's the skinny, and this will help contextualize your enjoyment of the trailer: Anna was bullied in our version of high school. 20 years after school was over there was a reunion which she was not invited to. Part of this movie is an imagined "do over" if she would have been allowed to see these people 20 years later. Now, after this fake reunion, Odell pays visits to her old, real classmates to show them this recreation and, for funsies, get their impressions. This is perhaps one of the most interesting high school reunion stories if ever there was one. Forget seeing who let themselves go, I want to see what people have to say about this. And, can you imagine, as you see Odell standing up, stridently dressing down her fake classmates, and then being an alleged tormentor who has to sit through this, only to realize what's happening when it's too late? I'm getting anxiety just thinking about what's on the other side of this documentary and seeing what people have to say for themselves. Not to say that some of them don't deserve it but, geez, I'm in.
Vintage Tomorrows Trailer
I tip my stovepipe hat, adorned with copper paint and festooned with various sized magnifying glasses, to you, the dedicated steampunker.
Director Byrd McDonald has captured retro futurism in all its various trappings and philosophies. What's so enjoyable about this is that it's not just a documentary about some people who enjoy putting on spats and pairing it with rayguns, it seems to be a love letter to those who have found a passion and are living their life out loud in celebration of it. No, I don't think there's any big societal implications here beyond being a primer on the ways in which fandom finds life with like minded people. You could make this about any group, really, but hopefully this will keep us moving and not get mired down in details. As it stands, it seems like a delightful cultural artifact.
And, for those interested, it will world premiere at the Comic-Con International Independent Film Festival this coming Friday, July 11th.
Nota bene: If you have any suggestions of trailers to possibly be included in this column, even have a trailer of your own to pitch, please let me know by sending me a note at Christopher_Stipp@yahoo.com or look me up via Twitter at @Stipp
In case you missed them, here are the other trailers we covered at /Film this week: