Netflix's 'Tig' Trailer: "Good Evening. Hello. I Have Cancer."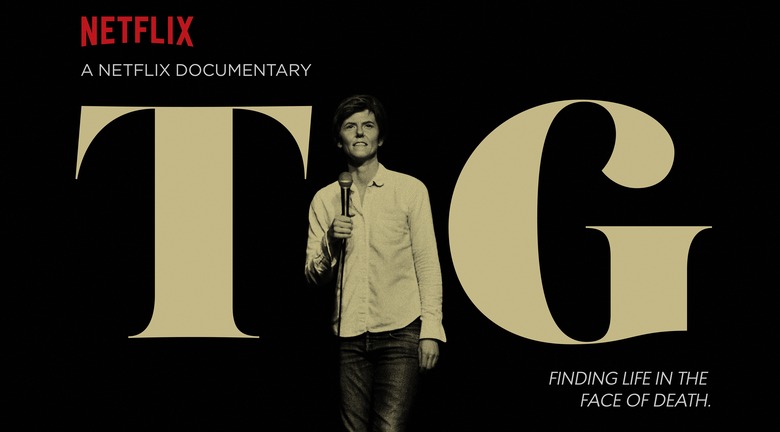 Netflix has released the first trailer for their Netflix original documentary Tig, which follows comedian Tig Notaro as she "finds life in the face of death". The film was an official selection of the Sundance Film Festival last year, where it got mostly positive reviews. Watch the Tig trailer embedded after the jump now.
Netflix Tig Trailer
The official synopsis for Tig follows:
"Good evening. Hello. I have cancer." It was this now-legendary performance at Largo in Los Angeles in August 2012 that defined Tig as a raw and passionate performer. Faced with a debilitating and mysterious illness, her mother's death and a subsequent breast cancer diagnosis within a tumultuous four-month period, Tig's search to make sense of it all forms a surprisingly uplifting film about one woman's journey to find love and laughter even in the darkest of days. Viewers will embrace Tig as she comes to terms with the sudden loss of her mother, recovers from a double mastectomy, faces fertility issues and finds love with now-fiance Stephanie Allynne.
"Tig" was produced by Michael Clark and Alex Turtletaub from Beachside Films, written by Jennifer Arnold and directed by Kristina Goolsby and Ashley York. Executive producers are Tig Notaro, Leah Holzer, Hunter Seidman and Tim Foley.
The documentary will premiere only on the online streaming service beginning Friday, July 17th 2015.