J.C. Chandor In Early Talks To Direct 'Triple Frontier'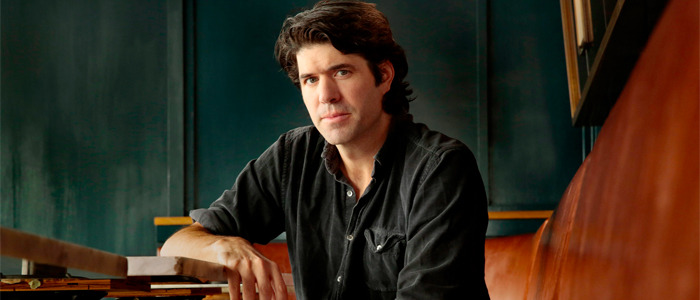 Following the acclaimed Zero Dark Thirty, the next project for director Kathryn Bigelow and writer Mark Boal was supposed to be Triple Frontier at Paramount Pictures. The project had been developing for years, but then Bigelow and Boal decided to focus on a film about Bowe Bergdahl, the US Army Sergeant captured by the Taliban and held for five years before being released in a controversial prisoner exchange in 2014.
Now Triple Frontier may have a new director. Margin Call, All is Lost, and A Most Violent Year helmer J.C. Chandor is in early talks to direct the film. And it sounds like Will Smith and Tom Hanks, who have been linked to the project for years, may still end up being involved, too. Find out more about J.C. Chandor directing Triple Frontier below!
Plot details are still pretty scarce on Triple Frontier, which has also been called Sleeping Dogs previously. But the story is supposed to involve the titular high crime border zone that exists between Paraguay, Argentina and Brazil in South America. There's supposed to be five main roles and Deadline says Will Smith and Tom Hanks are still circling the project at this point.
Considering that it's been years since this film was first announced, and the project has been stuck in limbo, we won't hold our breath for it to happen anytime soon. Even with Chandor in early talks, that's not a guarantee that he'll end up directing. He was once linked to Deepwater Horizon, but ended up leaving that project behind.
Back in 2011, there was another Triple Frontier based film called Tri-Border that was in the works with Jose Padilha attached to direct. But we haven't heard anything about that competing film since then, so it might be dead in the water. Funnily enough, Bigelow also has competition with her Bowe Bergdahl project since there's supposed to be a competing project about the same story from Todd Field.
Anyway, Chandor needs a project after exiting Deepwater Horizon, and this crime drama sounds like it would be a good one for him to tackle next. The director knows who to direct a powerful, grounded drama with stellar performances, and Triple Frontier seems to have the makings of something like Traffic. And if Bigelow isn't going to take it on anytime soon, we might as well see what he can do with Boal's script, which may need to be rewritten before it gets in front of cameras. Maybe both of these projects could end up vying for awards at the same time. But we'll have to wait for them to go into production first before we can think about that.