'The Green Inferno' Trailer: A New Look At Eli Roth's Exploitation Horror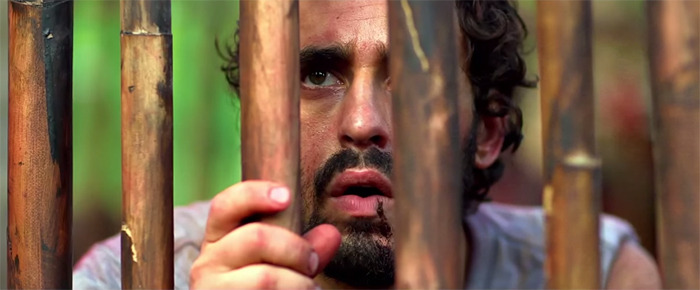 In Eli Roth's film The Green Inferno, well-meaning activist kids go to the Amazon with hopes of stopping deforestation. But the leaders of this group aren't quite as upstanding as they first appear to be, but that's only one of the problems facing the kids. Disaster strikes, leaving the group stranded in the Amazon, where they find themselves in a plot right out of a '70s cannibal exploitation thriller.
The film was held in its own sort of hell for over a year, with distribution plans caught in legal wrangling between companies. Now Blumhouse and Universal will release the movie this fall under the BH Tilt banner, and a new Green Inferno trailer cut for that release is now available. There's new footage here not seen in previous trailers cut for the old release plan, so check it out.
The Green Inferno opens on September 25. Trailer via BH Tilt.
 New York college student Justine (Lorenza Izzo), a lawyer's daughter, meets a student activist named Alejandro (Ariel Levy) when he goes on a hunger strike on behalf of underpaid janitors. Smitten, Justine agrees to help Alejandro undertake his next project: to save the Amazon. She soon learns to regret her decision when their plane crashes in the Peruvian jungle and she and the rest of their group are taken captive by a tribe of hungry cannibals.