Another Marvel Villain Besides Thanos Rumored For 'Avengers: Infinity War'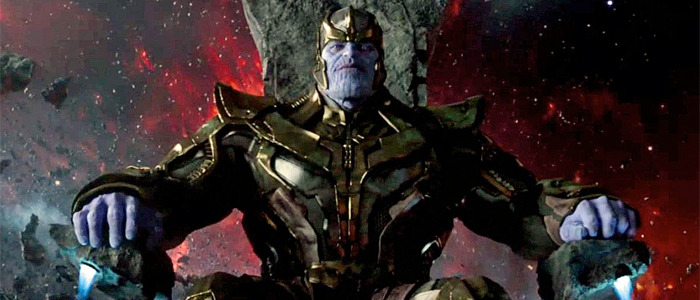 Even though Avengers: Age of Ultron just hit theaters nearly two months ago, Marvel Studios has to keep its eye on the future, and that includes the two-part sequel Avengers: Infinity War. Production on the two-part release won't begin until late next year at the earliest, but since we've heard from Chris Evans that the shoot will last a whopping nine months, it doesn't hurt to get a head start.
And if a new casting call is to be believed, Marvel is already looking to assemble on-screen talent for Avengers: Infinity War, and with the casting call comes the rumor that a key Marvel villain other than the presumed bad guy Thanos (Josh Brolin) will be terrorizing the cinematic universe. Find out who the other Avengers: Infinity War villain might be after the jump.
Acting Auditions (via MovieWeb) is claiming that Avengers: Infinity War Part I will feature the Magus. For those who don't know anything about that character, here's what the casting call offers up:
Adam Warlock's bad side, the Magus, separates from his body and assembles the Infinity Gauntlet. Magus creates doppelgangers of Earth's heroes as part of his plan to recreate a universe of evil.
This feels like something that was just lifted from the comic books for the purpose of sparking a rumor (if so, mission accomplished). First of all, the website from where this casting call originates is pretty schlocky.
Second of all, it seems weird for a brief synopsis to just throw out a name like Adam Warlock, who for those who don't read comics is one of the more obscure names in the Marvel universe, with the assumption that everyone is familiar with the character. That doesn't really sound like the kind of information Marvel would include when sending out an early casting call for one of their most anticipated projects of the next few years. But there's always the chance it's a very intentional red herring just to create confusion and misdirection.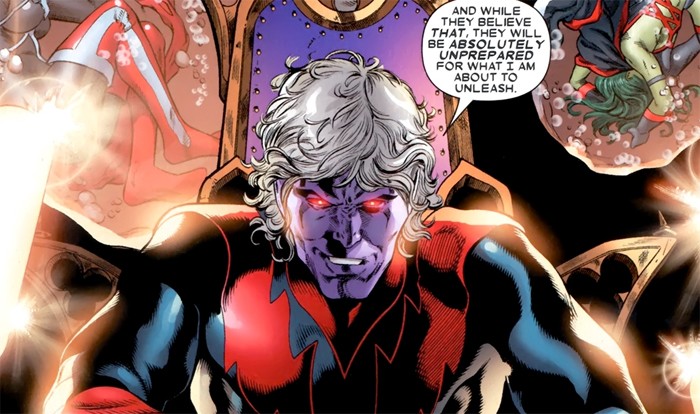 However, there's certainly a possibility that Adam Warlock and the Magus could play a key part in Infinity War: Part I before Thanos arrives in Part II. On the fan side, Adam Warlock has been one of the most talked-about potential inclusions for the Guardians of the Galaxy and Avengers films ever since Thanos' presence was made known. And the Guardians of the Galaxy tag at the end of Thor: The Dark World featured a bit of set dressing that looked a lot like a key part of Warlock's story, though Guardians writer/director James Gunn later claimed his intention was not to suggest Warlock so directly.
Plus, for a two-part sequel, having the Avengers fight evil versions of themselves would be quite the spectacle. At the same time it also feels very Saturday morning cartoonish and a little too outlandish, even for a comic book movie like this.
Since it's early days for the two-part sequel, take this rumor with a grain of salt. All we know for sure is that both parts of Infinity War will be written by Christopher Markus and Stephen McFeely and directed by Anthony and Joe Russo, using brand new IMAX cameras. We've got plenty of time before production is supposed to begin on The Avengers: Infinity War, so stay tuned for anymore updates.
The Avengers: Infinity War Part I arrives on May 4th, 2018.