Star Wars Bits: LEGO Sets, Mark Hamill, Comic-Con, Jon Favreau, Shakespeare And More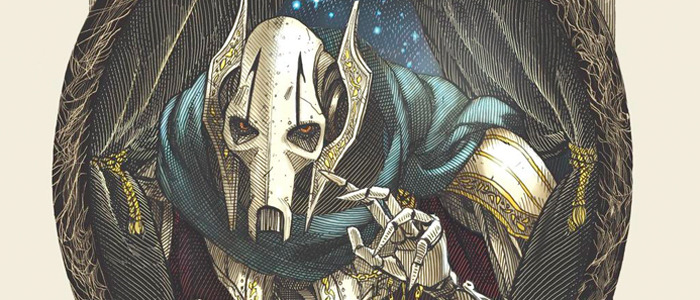 These Star Wars Bits are now the ultimate power in the universe. I suggest you use them. Here's what you can expect from this round of Star Wars updates:
Simon Kinberg talks Darth Vader on Star Wars Rebels
See the Star Wars LEGO Dagobah Comic-Con exclusive set
Mark Wahlberg probably won't see Star Wars: The Force Awakens
JAKKS Pacific Boba Fett parade-inspired action figure
Second teaser for Episode VII sets a Guinness World Record
Mark Hamill growing his Jedi beard again
Original Star Wars screens theatrically in China for the first time
William Shakespeare's Revenge of the Sith cover art revealed
New The Force Awakens promo image with Finn, Chewie and more
Ken Leung may have small role in The Force Awakens
Jon Favreau likely not directing any Star Wars movies
LEGO BB-8 is as adorable as you think
Header image: Cover art for Star Wars: Tragedy of Sith's Revenge (see in full on second page)Star Wars Rebels executive producer Simon Kinberg sat down for a chat with Entertainment Weekly and talked about what it was like bringing Darth Vader to the animated series. Speaking about writing for the character, Kinberg said:
"It's crazy to even talk about for me. Without question, the most surreal experience of my professional life was when I was writing the season one finale and when I hit the place where Darth Vader was going to start to speak. I hit the "command 3" key for character name and started to type in "Darth Vader." It was absolutely the single most surreal, extraordinary experience in my professional life, and I've had lots of neat experiences, but really nothing that was as insane as that. Just even writing the name, I had that moment where I was like, "Do you write 'Darth'? Do you write 'Darth Vader'? Do you write 'Vader'? I felt like 'Vader' was the right way to go."
There's a bunch more great quotes from Kinberg about Darth Vader in the full interview right here.
Along with the official Star Wars: The Force Awakens panel at Hall H, the sci-fi saga will have a big presence in the Comic-Con exclusive department as well. This little miniature LEGO Dagobah set will be available at Comic-Con only: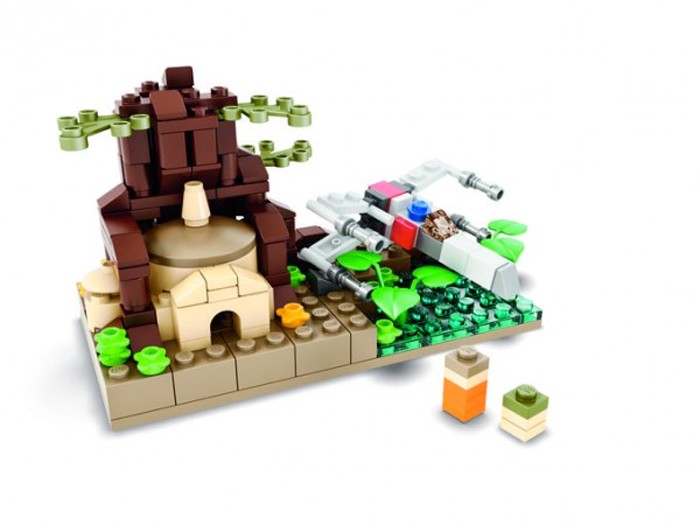 However, if you want to get your hands on this set, it'll be a little tricky. Get details on how you can pick up this little mini LEGO set at Collider right here.
Even though million (maybe even billions) will be going to see Star Wars: The Force Awakens this December, it doesn't sound like Mark Wahlberg will be one of them. Apparently he's not a big Star Wars fan, and his kids aren't very interested in it either. Find out why in the full interview at Uproxx.
Before appearing in The Empire Strikes Back, the bounty hunter Boba Fett looked much different. There's an animated version from the Star Wars Holiday Special that we all know about, but before that Boba Fett actually first appeared as a member of the Star Wars delegation in the San Anselmo County Fair on September 24, 1978, and here's what he looked like:

Assistant film editor Duwyane Dunham dressed up as the character for the parade, and as you can see there were some key differences in the color of pieces of his armor, the shade of his body suit, and markings on his helmet. Now you can own this version of Boba Fett in the form of an action figure (seen above) from JAKKS Pacific. Get details on the Comic-Con toy release right here.
The second teaser trailer for Star Wars: The Force Awakens wowed plenty of fans, but it also pulled off another impressive feat. Guinness World Records has confirmed the second teaser for Episode VII as the "Most viewed movie trailer on YouTube in 24 hours." In a single day, it rounded up 30.65 million views. Impressive. Most impressive.
After appearing clean-shave at Star Wars Celebration in Anaheim in April, actor Mark Hamill appears to have the beard that he originally grew out for Star Wars: The Force Awakens yet again. This could either mean that he has reshoots to do for Episode VII or maybe he's preparing to shoot Star Wars: Episode VIII. Check out the photo proof at StarWars7News.com over here.
Even though Star Wars has been screened in theaters in the United States several times since premiering in 1977, the original film has never played theatrically in China. But that changed at the Shanghai International Film Festival (via io9) last week when the movie was legally shown on a big screen in China for the first time. It only took 38 years.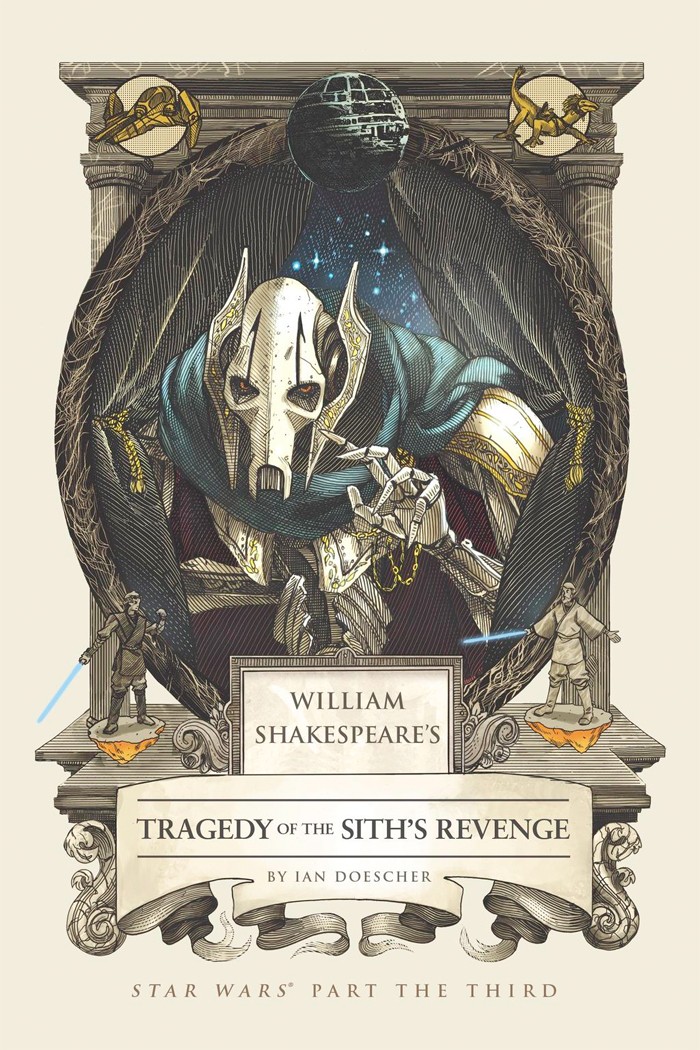 Courtesy of CNET, above is the cover art for the final cover for William Shakespeare's Star Wars, this time adapting Revenge of the Sith. The book will arrive on September 8th.
This new image appeared online by way of a July-December Russian LEGO catalogue:

Click the photo above (via StarWars7News.com) to take a much closer look at Finn and that cool new blaster, Rey and her staff, Kylo Renn, Captain Phasma, the First Order flametrooper and our old friend Chewbacca.
Just because filming is complete on Star Wars: The Force Awakens doesn't mean that we won't still hear about actors appearing in the film that have yet to be reported. Star Wars Underworld has a rumor that Lost, Rush Hour and X-Men: the Last Stand star Ken Leung has a small role in the film. To find out who he might be playing, check out the full story over here.
Despite being rumored for a Star Wars Anthology project, director Jon Favreau says on Twitter that he won't be directing any Star Wars films next:
Not directing any SW eps. Just a fan. RT @MrBazingaa: Hopefully something related to Star Wars is next. *cough second anthology film cough*

— Jon Favreau (@Jon_Favreau) June 20, 2015
Well, if we want to nitpick, he says he's not directing any Star Wars episodes. And since the Star Wars Anthology films aren't traditional episodes, maybe Favreau still could end up behind the camera in a galaxy far, far away.
Get your first look at the LEGO version of BB-8 in a little promo image for a forthcoming Star Wars: The Force Awakens LEGO set. Even though the image actually shows a pile of LEGO bricks not put together, it's believed to be the LEGO version of Rey's speeder that we've seen in the second teaser trailer, and it comes with a little LEGO BB-8 which looks adorable. See the image at StarWars7News.com over here.
That's it for this edition of Star Wars Bits. Stay tuned for more.