Rumor: Ben Affleck To Direct Solo Batman Movie For 2018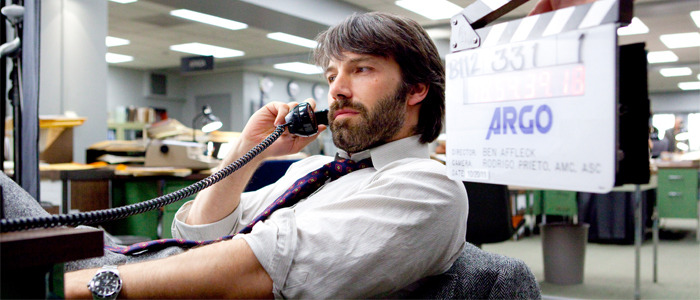 With the San Diego Comic-Con just a couple weeks away, we're likely going to get an onslaught of new information and sneak peeks at whatever Warner Bros. and DC Entertainment have in store for the DC Comics cinematic universe.
The new comic book sandbox won't kick into full gear until Batman v. Superman: Dawn of Justice arrives, and then we've got a whole slew of DC heroes headed towards the big screen over the next few years. We've already got a full slate of films lined up through 2019, but it sounds like some of those plans might be expanding if a new rumor is to be believed.
Reportedly, Warner Bros. has Ben Affleck lined up to direct his own solo Batman movie for release in the fall of 2018. Find out more about Ben Affleck directing Batman after the jump.
Previously we heard a rumor that a solo Batman film was developing at Warner Bros. and the plan was to have it hit theaters in 2019. Now Latino Review (which was also the source of that rumor) is reporting that Affleck will direct himself in the movie, which is still supposedly titled The Batman, to arrive in November 2018. That would put it in direct competition with Marvel's yet to be revealed Captain Marvel. (Perhaps this is payback for when Marvel set Captain America: Civil War to arrive in the original May release date staked out by Batman v. Superman: Dawn of Justice?)
The arrival of a new solo Batman movie isn't out of left field. Back when Warner Bros. announced release plans through 2020 for all of the DC Comics superhero movies, the studio also noted that standalone Batman and Superman movies would arrive sometime before 2020. So it makes sense that a solo Batman film would at least be in development at the studio.
But I will say that releasing it between the two-part Justice League movie seems a little strange. Yes, The Flash and Aquaman are already slated to have their own movies in 2018, but they don't have quite as high of a profile as a new Batman movie with Ben Affleck. Then again, maybe Warner Bros. is thinking about shifting the dates of Aquaman and The Flash too.
No matter what happens with the release dates, the big news is Affleck potentially directing a Batman movie. It's not as wild of a concept as you might think, mainly because Affleck already has a good relationship at Warner Bros. thanks to films such as the Best Picture-winning Argo. And it just so happens that the Justice League and Batman v. Superman: Dawn of Justice scripts come from Argo screenwriter Chris Terrio, who is reportedly going to write this Batman movie as well. This would be the first time an actor turned director would direct himself as a superhero.
As of now this is nothing but a rumor, and going along with the recent Green Lantern rumblings out there, it's clear there's a lot being talked about with regards to the DC Comic cinematic universe. In fact, it sounds like the previously announced release schedule might also get toyed with since we recently heard from Dwayne Johnson that he expects his Shazam movie to arrive earlier than the projected 2019 release date.
Again, with just two weeks until Comic-Con, I have a feeling that we'll get a much better idea of what Warner Bros. and DC have in store when they head to Hall H. I wouldn't be surprised if the entire Justice League cast is brought out for fans, especially since Marvel won't be there to parade The Avengers around this time. We'll be in San Diego very soon, so stay tuned for all the latest on the DC Comics cinematic universe.
Do you want Ben Affleck to direct a solo Batman movie? Is there someone else you want behind the camera?