'Blackfish' Director Gabriela Cowperthwaite Finds Black List Thriller 'The Search'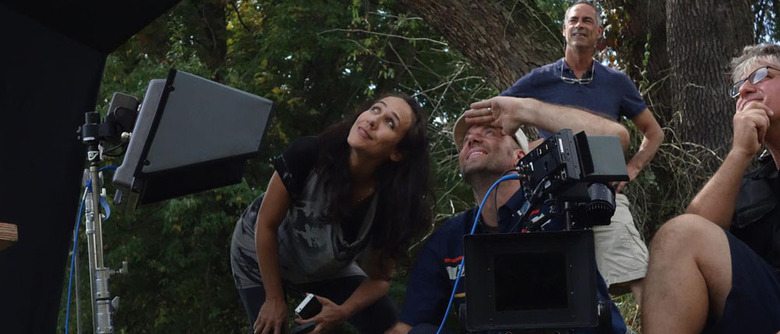 Blackfish director Gabriela Cowperthwaite is leaving behind real-life scandal for made-up drama. She's set to helm The Search, a 2014 Black List survival thriller by Spencer Mondshein. Find all the details on the Gabriela Cowperthwaite The Search deal after the jump. Variety reported on Cowperthwaite's plans to make The Search. The story follows an experienced tracker on a mission to rescue his estranged older brother, who has sustained potentially fatal wounds while exploring the uncharted wilderness of the Northwest. On the way, the tracker struggles with some inner demons of his own.
Voltage Pictures picked up Mondshein's screenplay in January. It was the first script sale for Mondshein, who previously worked as a location assistant on HBO's Boardwalk Empire. Voltage's Nicolas Chartier (The Hurt Locker) and Craig J. Flores (300) will produce with Busted Shark's Sherryl Clark (Cloverfield). Babcar Diene and Bill Karesh will oversee the project for Voltage and Busted Shark respectively.
Cowperthwaite's Blackfish exposed the cruel treatment of killer whales in captivity, focusing on one particular animal named Tilikum. The controversy it sparked was immediate and impactful: Blackfish sent SeaWorld's stock and attendance rates plummeting, inspired animal safety bills in California and New York, and convinced the upcoming films Finding Dory and Paper Towns to make plot changes.
Besides that, Cowperthwaite earned excellent reviews for Blackfish from pretty much everyone but SeaWorld. The film was nominated for a Grand Jury Prize at the 2013 Sundance Film Festival, where it made its world premiere. In all, it earned about $2 million at the box office.
Prior to Blackfish, Cowperthwaite directed the documentary City Lax: An Urban Lacrosse Story and produced episodes of the History Channel documentary shows Shootout! and Wild West Tech. The Search will be Cowperthwaite's narrative feature debut.
No start date or release date has been announced for The Search, but since it's her next film we can probably expect her to get started sooner rather than later.