Universal May Not Be Holding Up Marvel's Future Plans For Hulk After All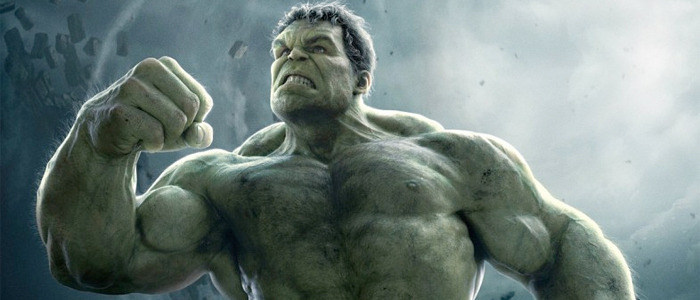 Back in April, during publicity rounds for The Avengers: Age of Ultron, some new information surfaced regarding the future of The Incredible Hulk, and whether or not Marvel Studios had plans for Mark Ruffalo to get his own solo Hulk movie.
A somewhat surprising reason surfaced as to why a new Hulk movie wasn't in the works. Ruffalo said that Universal (which made the two previous big-screen outings for the big guy) still had the rights to any future Hulk movies, putting a kink in any plans Marvel might have. However, it turns out that's not entirely true, and Universal may not be holding up Marvel at all. Find out more about the Universal Hulk rights after the jump!
Here's what Ruffalo said back in April:
"As far as a Hulk movie, a standalone Hulk movie, Marvel doesn't really have the rights to that yet. That's still Universal's property, so there's that issue. That's a big impediment to moving forward with that. Now I don't think that's insurmountable, by the way, but I don't know where it's going from here for me."
But Forbes (via ScreenRant) has learned some new details about how the rights work for The Incredible Hulk between Marvel and Universal, and it doesn't sound like there are any real obstacles for Marvel to overcome in order to get another standalone Hulk movie off the ground.
It is true that Universal still holds the distribution rights to any future Hulk movies, but the character rights and licenses firmly belong to Marvel after Universal didn't act on a sequel to Ang Lee's 2003 Hulk. What that means is that Universal has "the right of first refusal," to future Hulk films. For example, if Marvel decides they want to make The Incredible Hulk 2, or make rumors about Planet Hulk or World War Hulk come true, Universal has first crack at deciding whether or not they want to distribute. If they refuse, that doesn't mean the film won't move forward, it just means another studio will distribute instead.
So that means the only reason that a new Hulk film isn't in development at Marvel Studios is because they just don't want to make it happen yet. We already know it's not in their plans for Phase Three leading up to two-part tentpole The Avengers: Infinity War, so that means Phase Four would be the earliest we could see a new standalone Hulk movie. The good news is, Marvel wouldn't have to renegotiate Ruffalo's contract to make that happen.
In our last report about the future of the Hulk franchise, Ruffalo revealed how many films he had left in his Marvel contract following The Avengers: Age of Ultron:
"I think it's four now, but that could always go further. That could include different—I could show up in another character's movie; I could do Avengers 3 and 4; I could do a Hulk standalone; I could do a combination of those things. That's four or five, I think."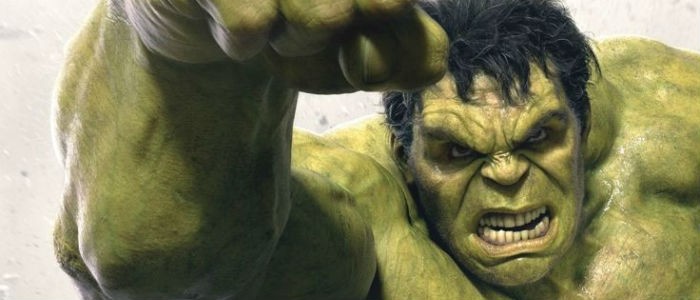 That means Ruffalo could appear in Captain America: Civil War (and we just recently heard that might happen), and both parts of The Avengers: Infinity War (though we've heard some of the original Avengers may only be part of one of those installments), and still have room for one more appearance in the Marvel cinematic universe before negotiating a new contract.
So why doesn't Marvel want to make a new Hulk movie? Well, the previous Hulk films haven't exactly been runaway hits at the box office. The Incredible Hulk in 2008 only pulled in just over $263 million worldwide, and that was after Iron Man kicked off the Marvel cinematic universe and promised an assembly of The Avengers. That's nothing compared to what the rest of the Marvel franchises like Thor and Captain America have pulled in.
But at the same time, that was early in the creation of the MCU. And now that Ruffalo has become a fan favorite character as Bruce Banner and Hulk, surely fans are hungry for more of the big guy. Of course, crafting a whole film around Hulk has proven to be rather difficult, and he might just be better utilized in smaller doses with the rest of the Marvel roster.
Anyway, it's clear that we won't be getting a new standalone Hulk movie until after 2019, but it's good to know that it's not because some bureaucratic nonsense between Universal and Marvel is holding it back. So we'll just have to wait and see what happens with Hulk by way of other Marvel movies for the time being.
Do you want another standalone Hulk movie? What do you think Marvel should do with Hulk?