Kumiko The Treasure Hunter Contest: We're Giving Away 5 Free Downloads [CLOSED]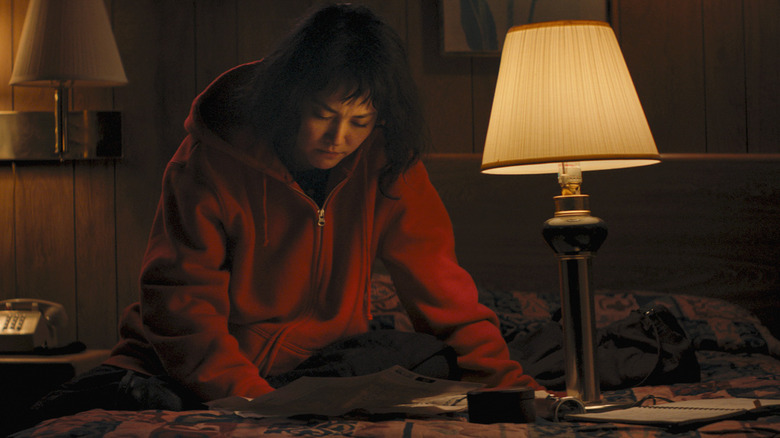 NOTE: THIS CONTEST IS NOW CLOSED AND WINNERS HAVE BEEN CONTACTED.
Did you ever watch Fargo and think, "Maybe I can go and get that snowbound money?" Well Kumiko has. That's the super broad description of Kumiko: The Treasure Hunter, co-written and directed by David Zellner and starring Rinko Kikuchi as the title character. Kumiko is a confused, but determined young woman who sees the movie Fargo and believes it's a clue to a pile of hidden money. So she travels across the world, with her trusty bunny Bunzo, to attempt and recover the money Steve Buscemi's character buried in the film.
Though the plot sounds a bit silly, Zellner handles it with the utmost respect and sympathy. It's a complex, rewarding film that's comes to Digital HD on June 19, as well as Blu-ray on June 30, and /Film has five codes you can win to download and watch the film for free. Find out how to enter our Kumiko The Treasure Hunter Contest below.
To enter the contest, send an email to slashfilmcontest@gmail.com with the subject line, "Kumiko." Include your name, phone number and e-mail address, if it's different from the one you're using. Unfortunately, it's only for people with access to the iTunes Store in the United States. One entry per person and winners will be contacted on June 19, so get cracking.
And, if you just want to grab the movie on your own, you can pre-order it at this link. Find out more about the movie on the official site.
Here's the legal language:
Code is redeemable only on the iTunes Store for United States. Requires an iTunes account, subject to prior acceptance of license and usage terms. To open an account you must be above the age of 13 and in United States. Compatible software and hardware, and internet access (fees may apply) required. Not for resale. Rentals must be fully downloaded within 30 days of code redemption, and viewed within 30 days of download; once started, you must complete viewing within 48 hours. Full terms and Apple's Privacy Policy apply; see www.apple.com/legal/itunes/ww/ and www.apple.com/privacy/. For more information, see www.apple.com/support/itunes/ww/. This video is provided to you by GoDigital, Inc.