Take Your 'Game Of Thrones' Rage Out On This George R.R. Martin Plush Doll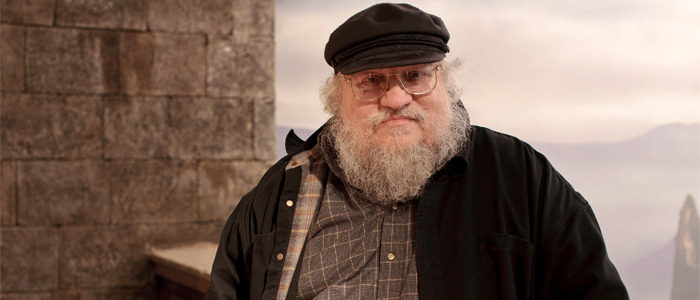 Hopefully by now you've caught up on Game of Thrones and saw the devastating fifth season finale that had quite a bit of death in it. We won't post any spoilers here just in case you haven't had the time to catch up, but suffice it to say that there are plenty of fans, even those who read the books, who were crushed by the finale's events.
And if you've just got so much rage about all the deaths that happened this season, or you're mad that the rest of the Game of Thrones books aren't being written fast enough, then maybe you'd like to take your rage out on George R.R. Martin himself. Sadly, you probably won't get time to chat with him in the near future, but you can beat up a new George R.R. Martin plush toy that will be available as a Comic-Con exclusive next month!
The new plush comes from Factory Entertainment, which  already released a stuffed version of Martin previously. But this one is different because it's double the price. (What a bargain!) Furthermore, only 500 of them will be sold at the San Diego Comic-Con in July. Here's what the official product description says:
Adorned in armor and wielding a battle-axe, George has never been more prepared to kill your favorite character! Our Convention Exclusive Deluxe Talking Plush Signature Edition features 12 audio quotes recorded exclusively for it by Mr. Martin himself and comes with a numbered limited edition collector card hand-signed by George!
I'll admit, having the collector card signed by George R.R. Martin is pretty cool, but $60 for a plush version of the author looking dressed for a battle in Westeros seems a little steep. In fact, the plush is a little creepy. Who wants to sleep with a toy version of a portly old man in their bed? I don't care if that man is George R.R. Martin, if you roll over on him, one of the toy's phrases might sound off, and that will be scarier than the clown in Poltergeist.
But since George R.R. Martin wants people to stop bothering him about the Game of Thrones television series, maybe those who take the time to write the author can just get angry at this little doll instead.
If you want this new toy, pre-order right here, or hit up Booth # 2647 at Comic-Con while supplies last.