'Stanford Prison Experiment' Trailer: Would You Rather Be A Guard Or A Prisoner?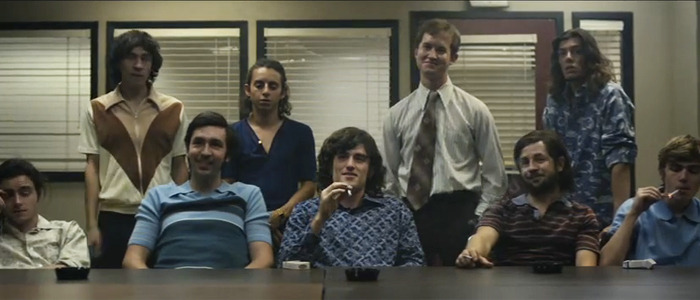 If you've ever taken an introductory psychology class, you've probably heard of the infamous Stanford Prison Experiment. The idea behind the experiment was to take student volunteers and put them into a simulated jail where some of the students were made to be prisoners and others were made to be guards. The intention was to study human nature, but those conducting the experiment didn't realize the humanity part of the experiment would go out the window so quickly.
The aptly titled indie The Stanford Prison Experiment chronicles the results of the test as the unfold, and the result is an unnerving drama that shows you how prison, whether you're a prisoner or a guard, can change a person entirely.
Watch The Stanford Prison Experiment trailer after the jump!
Here's the trailer for The Stanford Prison Experiment, originally from Apple:
The film from C.O.G. director Kyle Patrick Alvarez premiered at the Sundance Film Festival earlier this year, and actually resulted in Tim Talbott winning the Waldo Salt Screenwriting Award: U.S. Dramatic.
Aside from the accolades from the festival itself, it also got some decent buzz, especially for the performances from the likes of Ezra Miller, Michael Angarano and more. It's a little heavy-handed at times, but then again, so were the results of the experiment themselves. These students began losing themselves in the experiment, showing that both authority and inferiority can fuel a dark change in people for the worse, and the film does a fine job of illustrating that.
The Stanford Prison Experiment didn't make our Best of the 2015 Sundance Film Festival list, but it's certainly a drama worth seeing if it makes it to a theater near you this summer.
In this tense, psychological thriller based on the notorious true story, Billy Crudup stars as Stanford University professor Dr. Philip Zimbardo, who, in 1971, cast 24 student volunteers as prisoners and guards in a simulated jail to examine the source of abusive behavior in the prison system. The results astonished the world, as participants went from middle-class undergrads to drunk-with-power sadists and submissive victims in just a few days.
Winner of two awards at the Sundance Film Festival, including Best Screenplay, and created with the close participation of Dr. Zimbardo himself, "The Stanford Prison Experiment" features an extraordinary cast of rising young actors, including Ezra Miller, Olivia Thirlby, Tye Sheridan, Keir Gilchrist, Michael Angarano, and Thomas Mann.
The film hits limited theaters on July 17th and VOD services on July 24th.