Lucasfilm Met 'Breaking Bad/Game Of Thrones' Director For Second 'Star Wars Anthology' Spin-Off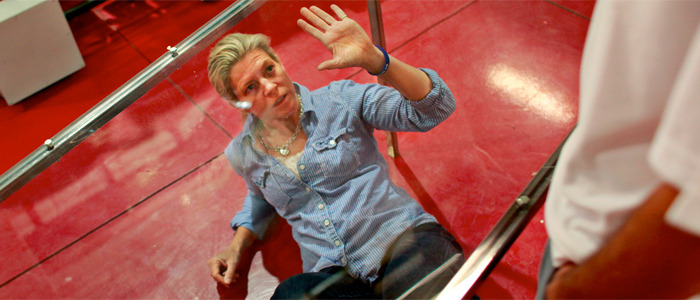 At one point, Breaking Bad director Michelle MacLaren was signed on to be at the helm of Warner Bros. and DC Entertainment's adaptation of Wonder Woman. However, creative differences resulted in MacLaren leaving the project, with former Thor: The Dark World director Patty Jenkins stepping up to replace her.
However, now it seems Michelle MacLaren may be taking steps to replace another departed director on a different high profile franchise project. News surfaced today that MacLaren has met with Lucasfilm about potentially directing the second Star Wars Anthology spin-off that director Josh Trank left behind recently. More on Michelle MacLaren directing Star Wars below!
On Meet the Movie Press today, Jeff Sneider from The Wrap revealed that MacLaren has met with Lucasfilm about the project, but that's all. Keep in mind that this is nothing more than a nugget of information and far from an official trade report. If news like this meant that MacLaren was actually negotiating to direct the film, Sneider would have reported it officially as a news story.
Meetings happen in Hollywood all the time, and most of them never lead to anywhere solid. But it's interesting that Disney is already seeking out female filmmaking talent for their Star Wars spin-offs, and even more surprising that it's not for a project that would follow a female lead character.
Now before you get bent out of shape, I'm not saying that the only jobs someone like MacLaren would be suited for are movies that involve female leads. But most studios have been looking to recruit female filmmakers for projects that have female lead characters, like Wonder Woman. And considering the fact that names like Jon Favreau and Matthew Vaughn have been rumored to replace Josh Trank recently, this meeting with MacLaren is a very intriguing development.
While I'm all for MacLaren getting a chance to direct a film after doing such great work on television, her lack of experience on tentpole-sized features does raise some concern. That was one of the issues Warner Bros. reportedly had with rumors saying MacLaren had trouble adapting to the longer, more intense development process for films. And on something as big as Star Wars, that's certainly going to be an intimidating job.
But at the same time, when Hollywood is all about taking indie film directors and handing them valuable franchise properties, it's hard to understand why they can't take a risk on someone like MacLaren. She's already handled big TV properties like Game of Thrones and The Walking Dead, so she should have proven herself to at least be worth taking a shot on for a major film. After all, that's how Alan Taylor ended up directing Thor: The Dark World.
Anyway, MacLaren only took a meeting, so there's no guarantee that she's even in serious contention for the second Star Wars Anthology film yet. After all, the film won't arrive until 2018, so we've got plenty of time for Lucasfilm to get the right person in the director's chair. Stay tuned for more Star Wars updates as they come.