Netflix Picks Up 'Staten Island Summer' Comedy Packed With 'Saturday Night Live' Talent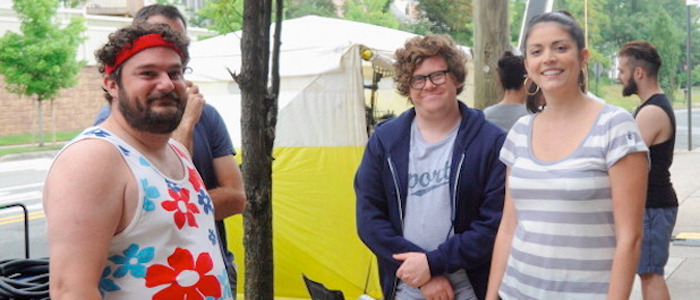 For those who don't know, I'm a massive fan of Saturday Night Live. The show has been a favorite since I was a kid. Even though it was the early 90s when I became sucked in by Wayne's World and Chris Farley, I've stuck with the show ever since, through all their ups and downs, and have soaked up everything I can about its history. I've read countless books and articles, watched countless old sketches form before my time, and just can't get enough of SNL.
Therefore, I'm very pleased to report (via The Wrap) that Netflix is closing a deal with Paramount Insurge to pick up a new comedy called Staten Island Summer. What does this have to do with SNL? Hit the jump and find out!
Staten Island Summer is a new comedy flick directed by SNL producer and director Rhys Thomas, with a script from the sketch show's Weekend Update co-anchor and head writer Colin Jost. In addition, the film is produced by SNL creator Lorne Michaels. But that's not all.
Current cast members Bobby Moynihan and Cecily Strong (seen above on set) will be featured in the film in addition to former cast members Will Forte and Fred Armisen. However, the film will actually be led by Graham Phillips (The Good Wife) and Zack Pearlman (Mulaney) as two best friends and recent high school graduates who decide to work as lifeguards during the summer while they figure out their future. The story is inspired by Jost's own personal experiences.
In addition, Twilight star Ashley Greene and John DeLuca (Teen Beach Movie) also co-star in the film with appearances by Jim Gaffigan, Method Man, Kate Walsh and Gina Gershon. Yeah, the cast is all over the place.
Sounds like your typical coming-of-age tale, but with all this comedy talent on board, it sounds like something to get excited about. And the good news is that you won't have to wait long to see it, because Netflix will be releasing it exclusively on their streaming service on July 30th. Hopefully that means we'll get a trailer for the movie sometime soon.
This is just one more great move by Netflix to build their comedy feature slate. Right now Pee-wee's Big Holiday is in production and we just got a first look at the cast of Ricky Gervais' comedy Special Correspondents. There's also that deal with Adam Sandler, though The Ridiculous 6 production has been in some hot water lately.
Netflix also has fantastic original series like The Unbreakable Kimmy Schmidt and Arrested Development (with more coming in 2016), and there's the series Wet Hot American Summer: First Day of Camp coming this summer as well. And they also have a great assembly of stand-up comedy specials, but we'll be highlighting some of those at a different time.
Are you interested in Staten Island Summer? How do you feel about Netflix's comedy slate?