VOTD: Real Life 'Grand Theft Auto' Short Film Barely Discernible From The Video Game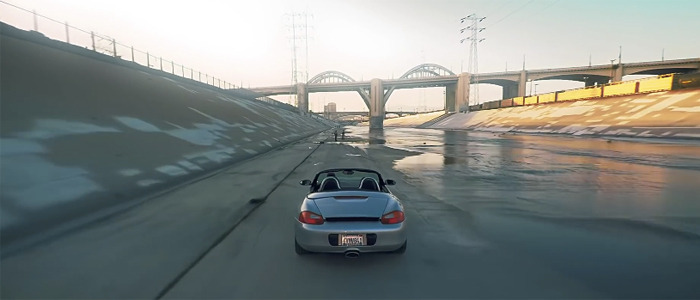 Whenever a new installment of the popular, violent video game franchise Grand Theft Auto is released, gamers marvel at the graphics, realism and gameplay (even though the latter is pretty much always the same). And as video game graphics continue to improve with each next generation gaming console, we're getting closer and closer to copying the real-world in video game form.
But until we reach that point, Corridor Digital has delivered a real-life version of Grand Theft Auto in a short film that takes the visual style and gameplay point of view of the game and applies it to a live-action short film. It's thorough and impressive. Watch the real life Grand Theft Auto short film after the jump!
Here's Corridor Digital's Real GTA (via Film School Rejects):
The attention to detail is what really stands out here. From perfect camera angles emulating the video game to the cell phone (including the selfie) to the way the lead actor walks. There are times when I actually feel like I'm just watching a Grand Theft Auto gameplay video. I'm not sure if that's more of a testament to the video game's graphics or the hard work that went into the film itself, but either way, it's pretty damn slick.
It helps that the video uses real-life Los Angeles locations, which more than inspired the fictional city of Los Santos (a condensed version of the City of Angels), to help pull off the overall aesthetic, but that's just one small part of what makes it great. There's some visual effects here at work, but they're not overwhelming enough to detract from everything else. One day video games will look exactly like this.
So a production company can pull off a short film that perfectly mimics a video game's visuals and gameplay, but when are studios going to figure out how to properly adapt video games into movies? Our next best hope is Assassin's Creed, coming in 2016 starring Michael Fassbender, Marion Cotillard and Alicia Vikander, and we hope it works.