Cool Stuff: Check Out This Superior Custom LEGO Hulkbuster Set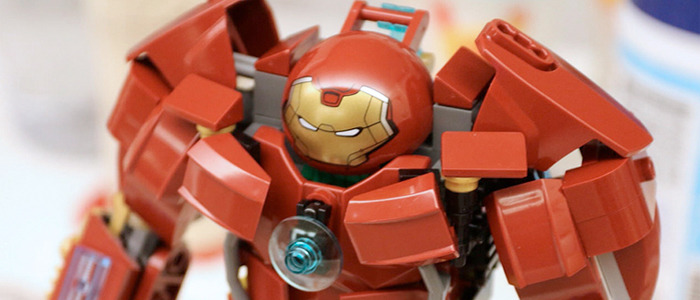 If you're a fan of both LEGO and Marvel, then you've likely enjoyed the two brands teaming up for a variety of LEGO sets inspired by both the comic books and the cinematic universe. However, sometimes the official merchandise for a particular brand can be a little disappointing. And there are some fans who just weren't impressed with the LEGO set that recreated the Hulkbuster armor from The Avengers: Age of Ultron.
Thankfully, a LEGO and Marvel fan has taken it upon himself to build a different LEGO Hulkbuster, one that's a little beefier and more worthy of battling Hulk. And there's even a chance that you can get your hands on it. Check out the custom LEGO Hulkbuster after the jump!
Here's a small gallery of images of the custom LEGO Hulkbuster (via Gizmodo):
If you really want what appears to be a superior version of the Hulkbuster armor from The Avengers: Age of Ultron, you can go vote for it at LEGO Ideas. Right now the project has over 2,200 votes to be presented to the LEGO jury for the chance at becoming an official set, but it needs 10,000 total in order for that to happen.
Honestly, as cool as this set is, even if it gets the 10,000 votes necessary, I can't see LEGO approving a second version of the Hulkbuster armor. The first version isn't terrible and it jives with the scale of the rest of the playsets, so there's no real reason to replace it for the small amount of fans who would buy this one instead. The only way I could see another LEGO version of the Hulkbuster armor happening is if it were a much bigger Ultimate Collector's Series edition.
Anyway, fans should probably just save up their LEGO spending money so they can get their hands on the massive LEGO Helicarrier, one of the biggest and most expensive sets that LEGO has ever released (though this 22,000 piece creation would give it a run for its money). It's absolutely gigantic, and looks like a blast to put together. But if you want this other LEGO Hulkbuster armor, I guess that's fine too.