'Spectre' Extended TV Spot: Bond Bursts Into Action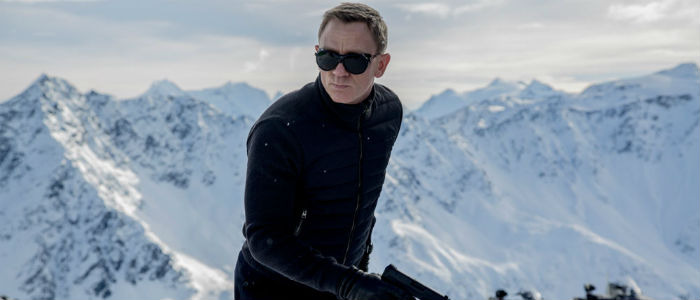 Check out a new extended TV spot for the latest James Bond film, Spectre, which sees Daniel Craig returning as Ian Fleming's long-lived superspy. This new spot contains a lot of new footage not previously seen in the first teaser trailer. The first half of the one-minute spot is an accelerated recap of the teaser, and then it gets into new footage, much of which is quick-cut action. Take a look at the long Spectre TV spot below.
Sam Mendes (Skyfall) also returns as director for this film, along with returning cast Ben Wishaw, Naomie Harris, and Ralph Fiennes. Christoph Waltz is on board, and as you'll see in this spot, Monica Bellucci, David Bautista, and Léa Seydoux are on hand to make things difficult, or at least complicated for Bond. The cast also features Stephanie Sigman, Andrew Scott, and Rory Kinnear.
Spectre opens on November 6. Spot via 007.com.
A cryptic message from Bond's past sends him on a trail to uncover a sinister organization. While M battles political forces to keep the secret service alive, Bond peels back the layers of deceit to reveal the terrible truth behind SPECTRE.