Get A Bit More 'True Detective' Season 2 Info From A Synopsis And Promos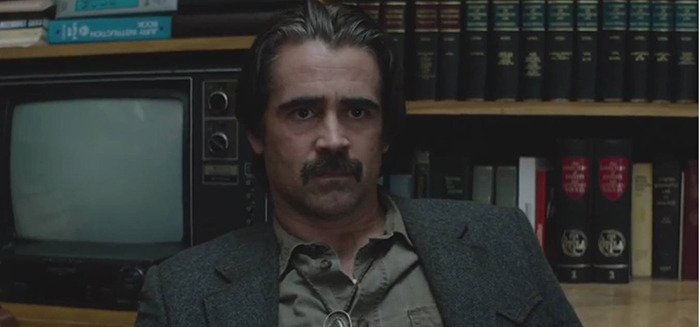 The second season of True Detective arrives in just a couple weeks, on June 21, and the tension is rising as we await the debut of a new set of characters, played by Vince Vaughn, Colin Farrell, Rachel McAdams, and Taylor Kitsch. The two primary promos so far — a teaser and a trailer — have left us with more questions than answers. And, frankly, we don't really want the answers until the come from the show itself.
But if you'd like to have just a little something to tide you over, there's more info via a new True Detective season 2 synopsis, and a premiere logline and some episode titles. Oh, and in case you've missed them, there are a couple short new video promos, too.
Here's the series synopsis via HBO:
A bizarre murder brings together three law-enforcement officers and a career criminal, each of whom must navigate a web of conspiracy and betrayal in the scorched landscapes of California when TRUE DETECTIVE returns for its eight-episode second season SUNDAY, JUNE 21 (9:00-10:00 p.m. ET/PT), followed by other episodes debuting subsequent Sundays at the same time, exclusively on HBO.
Colin Farrell (Golden Globe winner for "In Bruges") plays Ray Velcoro, a troubled detective whose allegiances are torn between his masters in a corrupt police department and the mobster who owns him. Vince Vaughn ("Wedding Crashers") portrays Frank Semyon, a criminal and entrepreneur in danger of losing his empire when his move into legitimate enterprise is upended by the murder of a business partner. Rachel McAdams ("Midnight in Paris") plays Ani Bezzerides, a sheriff's detective whose uncompromising ethics put her at odds with others and the system she serves. Taylor Kitsch (HBO's "The Normal Heart") portrays Paul Woodrugh, a war veteran and a highway patrol motorcycle officer, running from a difficult past and the sudden glare of a scandal that never happened.
And to indicate further how things kick off, this logline, via The Playlist, is used to describe the first episode, directed by Justin Lin from a script by series creator Nic Pizzolatto:
"The disappearance of a city manager disrupts a lucrative land scheme and ignites an investigation involving three police officers and a career criminal who is moving into legitimate business."
That premiere episode is called "The Western Book of the Dead" while the second episode is titled "Night Finds You."
Chew on all that while you get through the last week of Game of Thrones and the few days' interval until this series returns. There are also a couple of new True Detective teasers for HBO. If you've missed these, check out the footage in advance of the June 21 return.