First Look: See The Cast Of Ricky Gervais' Netflix Movie 'Special Correspondents'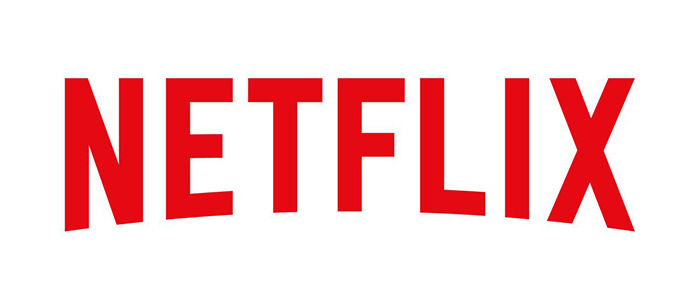 Ricky Gervais' new movie for Netflix has amassed quite a cast. Eric Bana will star in Special Correspondents alongside Gervais himself, Vera Farmiga, America Ferrera, and many more. Hit the jump for your Special Correspondents first look, in addition to plot details, casting news, and more. 
Here's the Special Correspondents cast courtesy of Netflix (via TheWrap).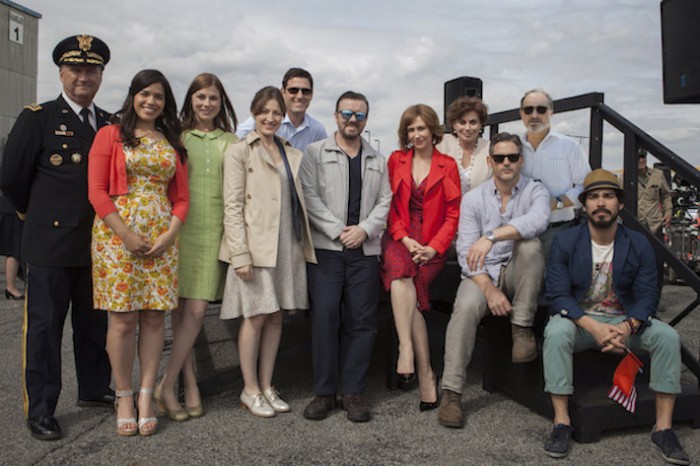 From left to right, that's Bill Lake (Flash of Genius), America Ferrera (Ugly Betty), Meghan Heffern (What If), Kelly Macdonald (Boardwalk Empire), Ari Cohen (Maps to the Stars), Ricky Gervais, Vera Farmiga (Bates Motel), Mimi Kuzyk (The Day After Tomorrow), Eric Bana (Funny People), Kevin Pollak (The Usual Suspects), and Raúl Castillo (Looking). Also on board, but not pictured here, is Benjamin Bratt (24: Live Another Day).
Some of the film's stars have shared some photos from the set as well:
This beautiful girl @AmericaFerrera makes my cheeks explode. #SpecialCorrespondents pic.twitter.com/WMEiPr2Ko9

— Vera Farmiga (@VeraFarmiga) June 5, 2015
Bana leads Special Correspondents as a New York City-based radio journalist whose career is on thin ice thanks to his arrogance and self-indulgence. In an attempt to save his job, he starts faking war dispatches from his cozy hideout above a Spanish restaurant in Manhattan. Gervais plays Bana's technician, who assists him with this elaborate ploy. Castillo and Ferrera appear to play employees at the restaurant.
In addition to co-starring, Gervais wrote the script and is directing. The film is described as a satirical comedy, which should be right in Gervais' wheelhouse. Shooting on Special Correspondents began last month in Toronto, and will finish July 3 in New York City.
Special Correspondents is part of Netflix's push into movies, following their successful foray into television. Also coming up from the streaming service are new films by Adam Sandler, the Duplass brothers, and Pee-Wee Herman, plus Crouching Tiger, Hidden Dragon II: The Green Legend and Cary Fukunaga's Beasts of No Nation.Special Correspondents debuts on Netflix in 2016.