Crafted Trailer: Morgan Spurlock's Documentary Short About Artisanship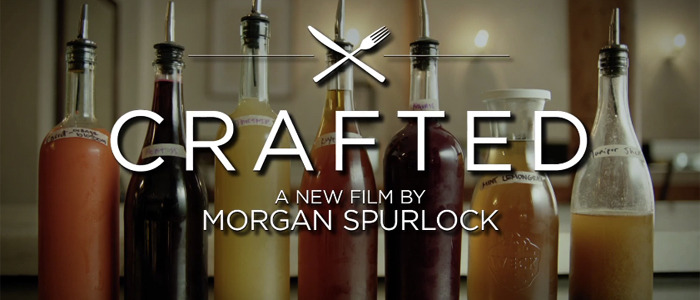 Director Morgan Spurlock has tackled a variety of topics in documentary films. He looked at the nutritional value of McDonald's in Super Size Me, tried to hunt a terrorist in Where in the World is Osama Bin Laden?, exposed marketing tricks in Pom Wonderful Presents: The Greatest Movie Ever Sold and even followed around One Direction.
Now Spurlock has pointed his camera at artisans for a new documentary short called Crafted, and the first trailer has just arrived online. Watch the Crafted trailer after the jump!
Here's the trailer for Crafted from Haagen-Dazs:
It's not clear when Crafted will be available to watch in its entirety, or just how long the actual documentary will be. But there's some gorgeous shots of artisans doing some truly incredible work just in this trailer alone. So why did Spurlock decide to do a project on artisans? Well, he's probably being paid, since it's sponsored by Haagen-Dazs ice cream, but he previously told THR:
"With this film, I wanted to explore what drives our culture toward artisanal products and crafts, particularly within the food industry, as well as explore our desire to connect with heritage through what we consume or purchase. There are so many dedicated craftsmen who are a part of this movement, who manage to keep traditions alive while reminding us what really matters."
In a society overrun by technology and gadgets and whatever is selling like hotcakes off the assembly line, it's easy to overlook the kind of work that artisans do. The documentary takes a look at the hand-crafting of all sorts of items from tables and chairs to pottery and cutlery and even carefully prepared food. It looks fascinating.
The documentary Crafted was created to explore the mindset of today's artisan and determine how artisanship has evolved along with—or, at times, in spite of—new technologies that allow instantaneous sharing of knowledge and sourcing of ingredients. Brave creators are breaking from the norm and returning to their roots to master age-old art forms that are more relevant than ever in today's world.
If you want to know more about the documentary, check out CraftedLikeNoOther.com, and we'll be sure to post the full documentary whenever it's available online.