'The Peanuts Movie' Poster Gives All Your Favorite Characters A Shiny CG Makeover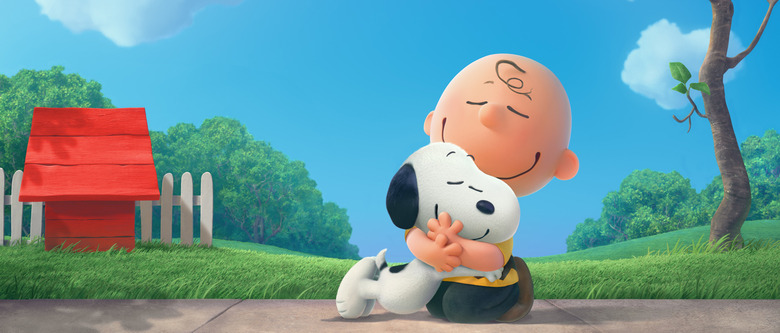 Given how ubiquitous Charlie Brown and Snoopy still are, it's a bit surprising to realize they haven't been the subjects of their own full-length feature film in 35 years. But that changes this fall with The Peanuts Movie, which gives Charles M. Schulz's beloved creations a 3D CG upgrade.
On paper, that description sounds kind of alarming — does that mean we're in for a cooler, sexier Charlie? As the new Peanuts Movie poster reveals, you needn't fear. The gang's all here, and they still look like their own delightful selves. Check out the Peanuts Movie poster after the jump.
Fandango debuted the new The Peanuts Movie poster.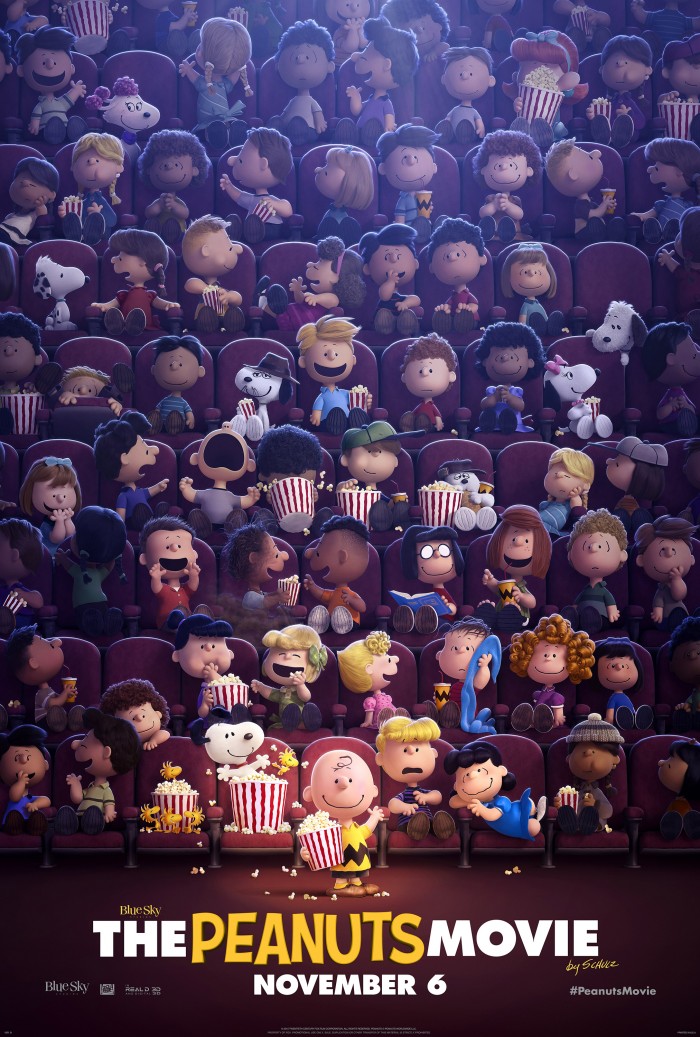 You'd expect major characters like Charlie Brown, Snoopy, Lucy, Linus, and Woodstock to be at the front and center of any Peanuts poster. But it's nice to see lots of minor characters as well, including Snoopy's siblings like Spike, Marbles, Andy, and Belle.
Best of all, it's great that Blue Sky has managed to update the characters' looks without going overboard. Charlie Brown and the gang look like modern CG characters, all clean lines and shiny bright surfaces, but they still look a lot like the characters we've known and loved for the past 65 years.
Directed by Steve Martino, The Peanuts Movie opens November 6, 2015.
Charlie Brown, Snoopy, Lucy, Linus and the rest of the beloved "Peanuts" gang make their big-screen debut, like they've never been seen before, in state of the art 3D animation.  Snoopy, the world's most lovable beagle – and flying ace – embarks upon his greatest mission as he takes to the skies to pursue his arch-nemesis The Red Baron, while his best pal, Charlie Brown, begins his own epic quest.  From the imagination of Charles M. Schulz and the creators of the ICE AGE films, THE PEANUTS MOVIE will prove that every underdog has his day.