Joel McHale To Guest Star On 'The X-Files' Revival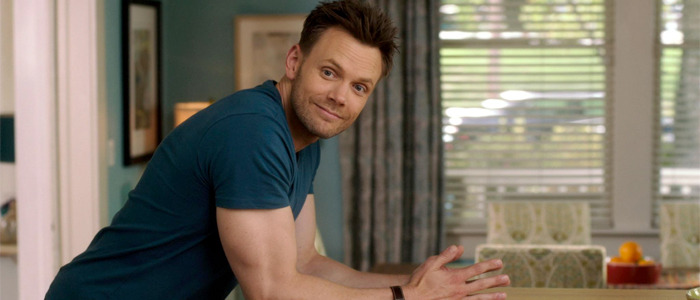 The hunt for the truth begins again in January when The X-Files returns to Fox for a six-episode revival run. David Duchovny and Gillian Anderson are back as Agents Mulder and Scully and, with the start of the series revival getting closer, some more casting is coming to the surface.
Community series regular and The Soup host Joel McHale will be guest starring on The X-Files, and his character description sounds like the perfect role for the comedian. Get the details after the jump.Deadline reports McHale will be taking the role of Tad O'Malley, the anchor of a popular conservative internet news network who becomes an unlikely ally for Mulder (Duchovny). This is undoubtedly a riff on Fox News host Bill O'Reilly, so it should be amusing to see how McHale plays this one on the show. It likely won't be a straight-up comedic role, which will be nice since we know McHale can do a bit of drama thanks to Sons of Anarchy.
Plot details haven't been revealed for the new series yet beyond bringing back the two lead characters of Mulder and Scully (as well as Mitch Pileggi as Walter Skinner), but fans don't need to know much in order to open The X-Files again. There have also been rumblings of William B. Davis returning as Cigarette-Smoking Man as well as Annabeth Gish and Robert Patrick as agents Monica Reyes and John Doggett, but this hasn't been confirmed.
The X-Files will have a prime premiere spot airing on Fox after the NFC Championship football game on January 20th, 2016. That might seem like a long way away, but fans have waited 13 years so far for the show to come back to television, so a few more months shouldn't hurt. Plus, we all know Duchovny is open to more episodes beyond this initial return, so this could just be the beginning. The question is whether there are people out there who have binged on the old episodes of the series on Netflix and will be tuning in to new episodes for the first time. We'll have to wait and see.
Thirteen years after the original series run, the next mind-bending chapter of THE X-FILES will be a thrilling, six-episode event series helmed by creator/executive producer Chris Carter, with stars David Duchovny and Gillian Anderson re-inhabiting their roles as iconic FBI Agents FOX MULDER and DANA SCULLY. This marks the momentous return of the Emmy- and Golden Globe Award-winning pop culture phenomenon, which remains one of the longest-running sci-fi series in network television history. Production on THE X-FILES event series is set to begin in summer 2015. THE X-FILES originally premiered in September 1993. Over the course of its nine-season run, the influential series went from breakout sci-fi favorite to massive global hit, and became one of the most successful television dramas of all time. The show, which earned 16 Emmy Awards, five Golden Globes and a Peabody Award, follows FBI special agents Scully (Anderson) and Mulder (Duchovny), as they investigate unexplained cases – "X-Files" – for which the only answers involve paranormal phenomena.
Are you happy to hear about Joel McHale joining The X-Files?