POTD: First Draft Of 'Guardians Of The Galaxy 2' Script Done, Story Made Chris Pratt Cry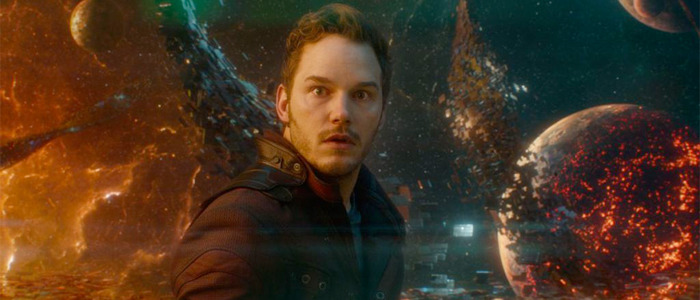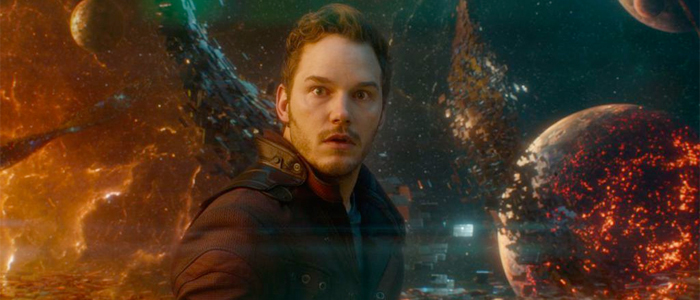 While Captain America: Civil War is currently in production down in Atlanta, another Marvel sequel is still getting prepared to go in front of cameras next year. Guardians of the Galaxy 2, the sequel to last year's hit sci-fi action adventure from director James Gunn, doesn't arrive until May 5th, 2017, but the first draft of the script has just been completed. Oh, and in case you were wondering if it's good, the film's star Chris Pratt says it made him cry.
More details on the Guardians of the Galaxy 2 script after the jump!
First of all, James Gunn took to Instagram yesterday with this photo:
And in an interview promoting Jurassic World (which might actually be good), Chris Pratt was already privy to what lies in those pages as he told Digital Spy:
"I know some of the songs that are going to be on Awesome Mix 2. All I can tell you, because I obviously, I'm not allowed to tell anybody anything, nor would I want to, because it would be a little bit like telling a kid what's under the tree before Christmas morning. I would encourage people not to poke holes in the paper and peek. Allow yourself the Christmas morning. Don't ruin it.
I will say that his pitch and his idea legitimately put tears in my eyes. It is so good, it's so good. And I cannot wait to get started on it and I cannot wait for people to see what he's going to pull off with the second movie. It's so, so big and so good. From what I understand, they were like, heard it at Marvel and they said nothing. They're like, 'perfect.' There was no micromanaging of the idea, they just love it so much they didn't even have a note for it. It's going to be remarkable. "
So the first draft of Guardians of the Galaxy 2 has been completed, and Gunn is already getting ready to start the second draft. Production is slated to begin in February of 2016, so the script will undoubtedly be finished way before the end of the year so a cast can be assembled, sets built and costumes designed.
As of now, we don't know much of what to expect from the sequel, but there have been some tidbits that have been revealed. First of all, Gunn revealed back in April that family will be a big part of Guardians of the Galaxy 2. Much like Star-Lord's mother was a central part of his development, this time it will be father figures who take center stage. Gunn previously said:
Listen, I'm still excited about Star-Lord's character and where he goes. At its heart, Guardians is a story about families, and if the first film was about him and his mother, this is a story about fathers. So it's exciting to go there.
More than likely that means Star-Lord's mystery father referenced at the end of the first film, but maybe also the fathers of some of the other characters like Gamora and her sister Nebula. There's plenty that we don't know about the entire team of space misfits, so anything is possible at this point.
In addition, Gunn also recently counted out a couple of comic book villains who won't be showing up in the sequel. Kang the Conqueror nor the Shi'ar Empire will have roles in the film, joining include Ronan the Accuser, Captain Marvel, Venom, Gladiator, Bug, Rom: Spaceknight, and Richard Rider a.k.a. Nova as other comic characters who will not be showing up in the movie.
Otherwise, we know Chris Pratt, Zoe Saldana, Dave Bautista, Bradley Cooper and Vin Diesel will all be back as our titular heroes. Michael Rooker will also return as Yondu, and Karen Gillan will be back as Nebula (will she shave her head again though?). It will likely be some time before the cast is expanded, but if any other details come to light, we'll be sure to let you know.