Two Female Writers Added To 'Transformers' Writing Room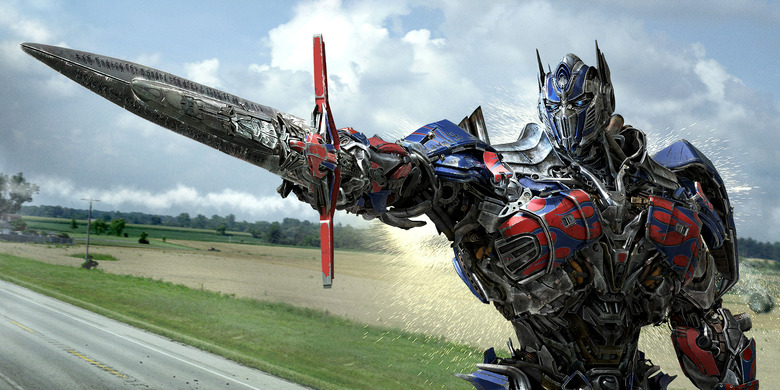 A week after controversy hit the Internet about a lack of diversity in developing the Transformers movie franchise, Paramount has hired two new writers. They are Christina Hodson and Lindsey Beer, the first two female writers in a group that includes Robert Kirkman (The Walking Dead), Art Marcum and Matt Holloway (Iron Man), Andrew Barrer and Gabriel Ferrari (Ant-Man), Zak Penn (Ready Player One) and Jeff Pinkner (Lost). It's lead by Akiva Goldsman and their aim is to have a fifth film ready to go when Michael Bay finishes his current movie, then multiple Transformers films lined up to be made after.
Below, read more about Hodson and Beer as well as the Transformers writers room.
Deadline broke the news of Hodson and Beer's addition to the team. If the former's name sounds familiar, that's because we just recently wrote about her. She was recently announced as the writer of The Fugitive remake at Warner Bros., and has been on the Black List three times. One of her scripts, Shut In, just wrapped production and two others, The Eden Project and Unforgettable, are owned by Sony and Warner Bros. respectively. She's obviously a major force to be reckoned with in the future.
Beer's also an up and comer with some choice projects in the works. She's attached to a Wizard of Oz reimagining at Warner Bros., is writing a Disney family adventure called Dig and worked on a potential Short Circuit remake for The Weinstein Company. With her addition, as well as Hodson, it's obvious Goldsman is trying to add some fresh talent with a new perspective to the team.
So far, we don't know specifically what the Transformers writers are working on, but two of the rumors are a Transformers origin story set on Cybertron and some kind of Bumblebee standalone movie. For my money, if we don't see Hot Rod play a major role soon, they should all be fired.
Are you happen with the new additions to the Transformers writing team?