The Rock To Star In 'Big Trouble In Little China' Remake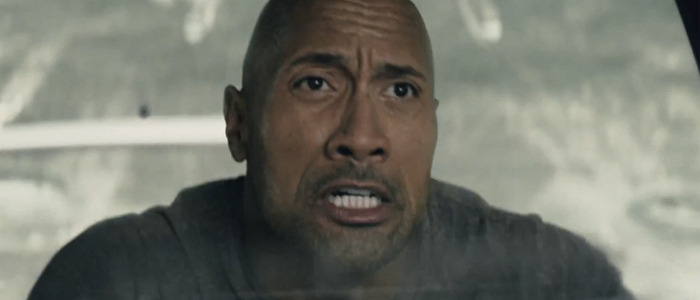 Maybe it just took a big opening weekend for a non-franchise movie for The Rock to get this one rolling, but here is is: Dwayne Johnson will star in a Big Trouble in Little China remake.
John Carpenter's 1986 film, originally designed as a western but modernized to be a San Francisco-set martial arts action/comedy starring Kurt Russell, is one of the set of Carpenter classics that has yet to be remade. In fact, we hadn't even heard much news of a developing remake. So while all side-eyes were on the slow-developing Escape From New York remake this one snuck in. What details we have on the Big Trouble in Little China remake are below.
The Wrap reports that Fox is moving forward with a remake that will be written by Ashley Miller and Zack Stentz (X-Men: First Class), though Fox had no comment on the news.
Johnson will play Jack Burton, "an All-American trucker who gets dragged into a centuries-old mystical battle in San Francisco's Chinatown." That's also the plot of the original, and maybe this will be a period piece, because there's no way working-class Jack Burton can afford to live in today's San Francisco.
What's interesting about Big Trouble in Little China is that, while Kurt Russell was the star, his character Jack Burton is only sort of the lead of the film. Dennis Dun is arguably the film's real hero character. So that makes a remake an interesting proposition — it could feature The Rock in a role not unlike Tom Hardy's in Mad Max: Fury Road.
(The original also left the door open for a sequel of sorts, thanks to one creature's survival, and we wonder if that might factor in at all.)
The Rock will produce with his partners Dany Garcia and Hiram Garcia.
There's not a lot more info at this point; reports suggest that the script is in the works now, which means we could see this one a bit down the line. Maybe after Furious 8 but before Shazam? We've reached out to various sources in an attempt to learn more, and will update when we have more details.