Colin Trevorrow Won't Be Directing 'Jurassic World 2'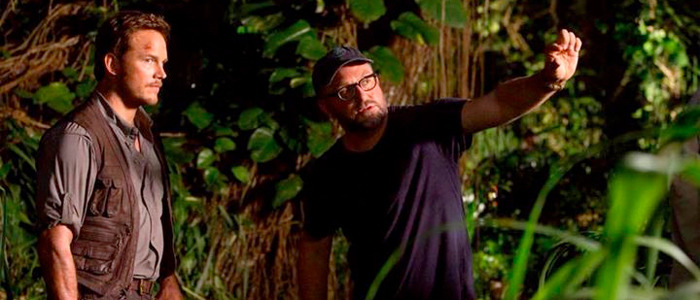 We won't get to see Jurassic World for another couple of weeks. And while sequels to blockbusters sometimes head into development before the preceding film debuts, we've yet to hear that Universal is already at work on another dinosaur adveture installment. The studio is likely waiting to see how this pseudo-reboot does at the box office (it's tracking very well this far in advance for obvious reasons), before they make moves on a sequel.
However, even though a sequel isn't officially in the works yet, that hasn't stopped us from learning one fact about the sequel. In a recent interview Jurassic World director Colin Trevorrow said that if there is a Jurassic World 2, he won't be directing it. Get the details below.
BadTaste.it (via ComingSoon) interviewed Trevorrow at the world premiere of Jurassic World in Paris and they asked him if he would come back for another round. Here's what the director had to say:
"Jurassic Park is like Star Wars. Different directors can give a different taste to each movie. I would be involved in some way, but not as director."
More than likely Trevorrow would end up being a producer or executive producer, just like Steven Spielberg is on Jurassic World. It's good to see that Trevorrow isn't getting comfortable just doing the same thing again and will move on to do other projects like The Book of Henry and the gestating Intelligent Life sci-fi.
It's interesting that Trevorrow mentions Star Wars, since in a strange turn of events, it was Brad Bird not directing Star Wars: The Force Awakens that led to getting Colin Trevorrow on Jurassic World. Now that Trevorrow isn't doing Jurassic World 2, is there a chance that he could take on a Star Wars movie? After all, the second Star Wars Anthology flick needs a new director. But fans would certainly want to see Brad Bird (or even Joe Johnston) get that gig much more.
Still, Trevorrow shows great promise as a filmmaker. Jurassic World is his first blockbuster to follow his debut with Safety Not Guaranteed, and I can guarantee that it won't be perfect. But it seems like he knows how to handle these big tentpoles and has an eye on doing more original things in film. We'll find out for sure when Jurassic World opens in a couple of weeks. In the meantime, check out our extensive Jurassic World interview with Trevorrow right here and stay tuned to see what he ends up directing next.
If there's a Jurassic World 2, who do you think should direct it?