'A Walk In The Woods' Trailer: Robert Redford And Nick Nolte Find Gentle Comedy In Nature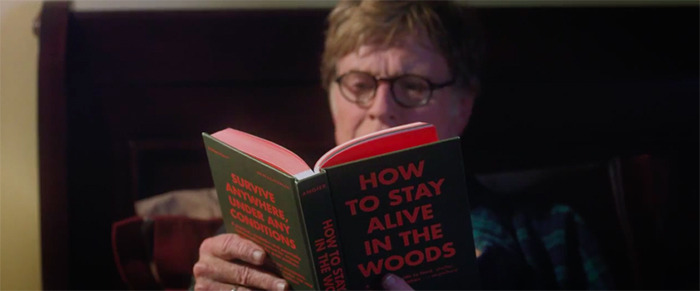 It's not quite "Grumpy Old Men on the Appalachian Trail," but A Walk in the Woods mines the memoir by Bill Bryson for the story of two old guys, played by Robert Redford and Nick Nolte, as reconnected friends of old who take to the two-thousand mile trail. The adventure is an excuse for some light, genial comedy as the two struggle through nature, and a few great comic actors, such as Kristen Schaal and Nick Offerman even show up to lend a hand once in a while. You'll see it all on display in this A Walk in the Woods trailer.
A Walk in the Woods will open on September 2. Trailer via MovieFone.Rick Kerb and Bill Holderman scripted based on the book by Bill Bryson, and Ken Kwapis (He's Just Not That Into You, The Sisterhood of the Traveling Pants) directed.
In this new comedy adventure, celebrated travel writer, Bill Bryson (Redford), instead of retiring to enjoy his loving and beautiful wife (Emma Thompson), and large and happy family, challenges himself to hike the Appalachian Trail – 2,200 miles of America's most unspoiled, spectacular and rugged countryside from Georgia to Maine. The peace and tranquility he hopes to find, though, is anything but, once he agrees to being accompanied by the only person he can find willing to join him on the trek – his long lost and former friend Katz (Nolte), a down-on-his-luck serial philanderer who, after a lifetime of relying on his charm and wits to keep one step ahead of the law – sees the trip as a way to sneak out of paying some debts and sneak into one last adventure before its too late. The trouble is, the two have a completely different definition of the word "adventure". Now they're about to find out that when you push yourself to the edge, the real fun begins. A Walk in the Woods also co-stars Nick Offerman (22 Jump Street), Kristen Schaal ("The Last Man on Earth") and Mary Steenburgen (Last Vegas).