LOL: Marvel's 'Daredevil' Gets 'Law & Order' And 'Night Court' Credits Sequences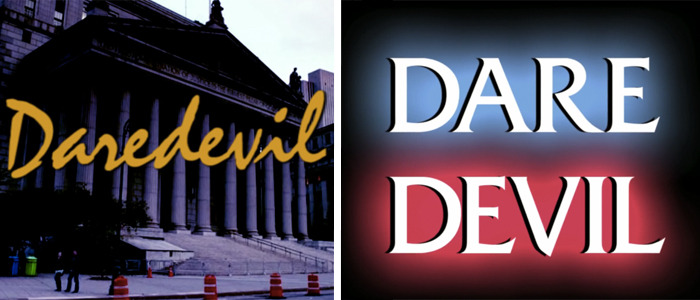 Everyone loves binge-watching shows on Netflix. But the problem with watching an entire season of any show in a week or two is that the window for people to talk about that show comes and goes very quickly. For example, even though Netflix premiered the new Marvel Studios series Daredevil just last month, no one is really talking about it anymore.
However, that's not stopping the internet from getting into mash-up mode by giving Daredevil a couple new opening credits sequences. The first is a goofy little remix that uses the opening credits style of the comedy Night Court. But the second one done in the style of Law & Order feels much more appropriate and fits right with the vibe of the show.
Watch the Daredevil credits mash-up videos after the jump!
While the Night Court sequence is just a little fun, the Law & Order credits style would be perfect for a spin-off called Law & Order: Hell's Kitchen. People raved about the grounded, crime drama-style and tone of Daredevil, and so giving the series the opening credits of one of the most iconic crime procedurals of all-time just makes sense. You can just imagine scenes from the show beginning with that signature "donk-donk" sound.
And what makes the Law & Order mash-up even more perfect is that Vincent D'Onofrio, the man who plays Kingpin, was actually a series regular on Law & Order: Criminal Intent. All that's missing is Ice-T. Yes, I know that he stars in Law & Order: Special Victims Unit, but don't they all exist in the Law & Order universe? Funnily enough both of these mash-up credits sequences end with the exact same shot of Daredevil overlooking the city that he blindly protects.
The first season of Daredevil came and went pretty quickly, but at least we know that a second season is already in the works. Though we won't end up seeing it hit Netflix until 2016, don't forget that A.K.A. Jessica Jones is on the way as well. So there's plenty more Marvel action headed to Netflix and eventually the internet for inevitable mash-up entertainment.
Thanks to Polygon and AV Club for bringing these to our attention.