Page 2: Which Movie Would You Save From Being Erased From Existence? 'Back To The Future' Or 'Star Wars'?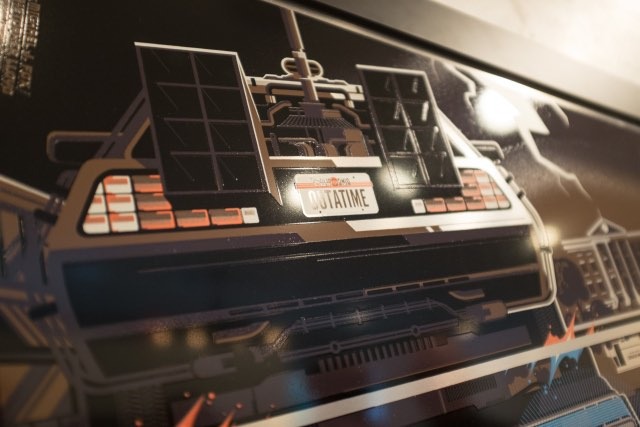 Page 2 is a compilation of stories and news tidbits, which for whatever reason, didn't make the front page of /Film. After the jump we've included 36 different items, fun images, videos, casting tidbits, articles of interest and more. It's like a mystery grab bag of movie web related goodness.
Header Photo: Mondo's Tom Whalen Solo Show: "Pulp Menagerie" Looks Absolutely Sensational
THE RISE OF THE TRANSNATIONAL WESTERNThe 57 Greatest Westerns Ever, Ranked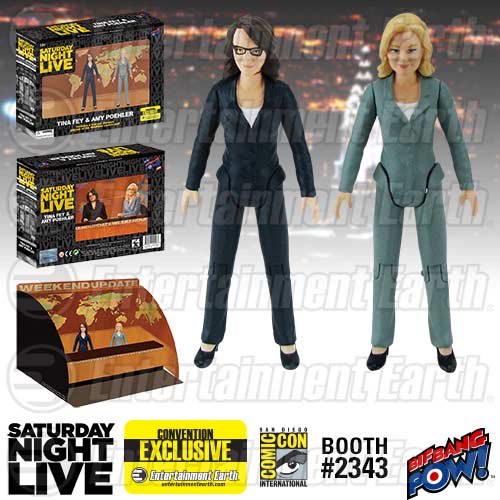 SDCC EXCLUSIVE REVEAL: Amy Poehler and Tina Fey "Weekend Update" Action Figures for Comic-Con
From Wags to Riches: 9 of TV's Most Famous Dogs7 Classic Geek-Friendly Franchises That Deserve A Sequel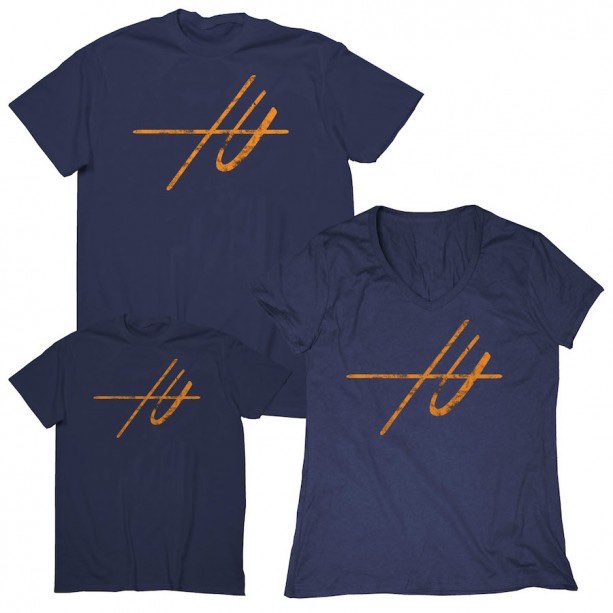 'Tomorrowland' Shirt Coming to Disney Parks Online Store from May 22-28
6 FILMMAKING TIPS FROM BRAD BIRDThe Top 10 Films Of The 2015 Cannes Film Festival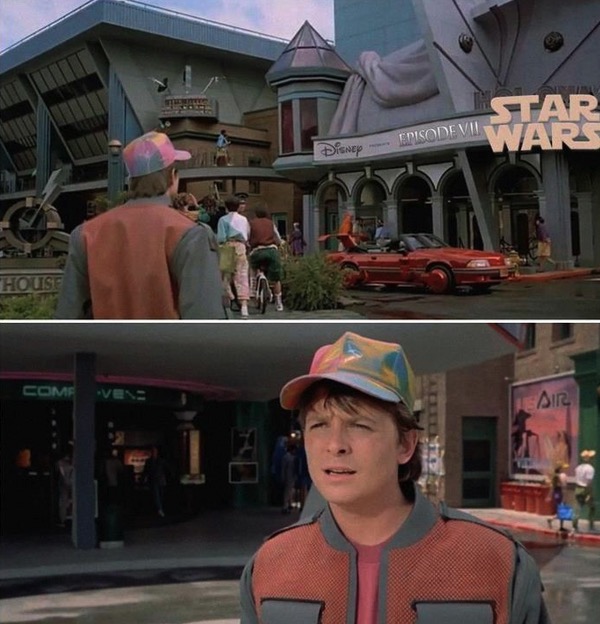 Daily Blog Post from Editor Peter Sciretta:
Back to the Future or Star Wars - Which One Do You Save From Being Erased From Existence?
Sometimes in life you need to make hard choices.
And sometimes you have to make hard hypothetical choices about things that could never actually happen.
Over the weekend I was sitting at a late brunch with my girlfriend Kitra and she asked me, "Back to the Future or Star Wars: One of these movies will be erased from existence and never happened, the other one you can save. Which film do you choose to save?" I froze. For those of you who have been following me for any length of time, you know Back to the Future is my favorite movie of all time. And you'd also know that I'm a Star Wars fanatic. So when I was asked this question I just froze.
Great Scott! Indeed, this is one heavy question. How can you possibly choose? Why would I want to live in a world without one of these franchises?
Lets rewind. This conversation started because earlier that morning I watched an interview by my friend Steve at Collider, which involved producer/screenwriter Damon Lindelof playing the game Save or Kill. Lindelof was asked about Star Wars vs. Star Trek and Scorsese vs. Spielberg. His answers are so quick and decisive, which you can tell must come from many years of having to "kill his darlings".
But when I was asked about Back to the Future vs. Star Wars, I found myself unable to even speak — sputters came out of my mouth. I decided to put this sophie's choice-caliber question on Twitter and the responses were split between the George Lucas and Robert Zemeckis classics.
One reader theorized that Back to the Future couldn't exist without Star Wars because of the "Darth Vader from Planet Vulcan" scene.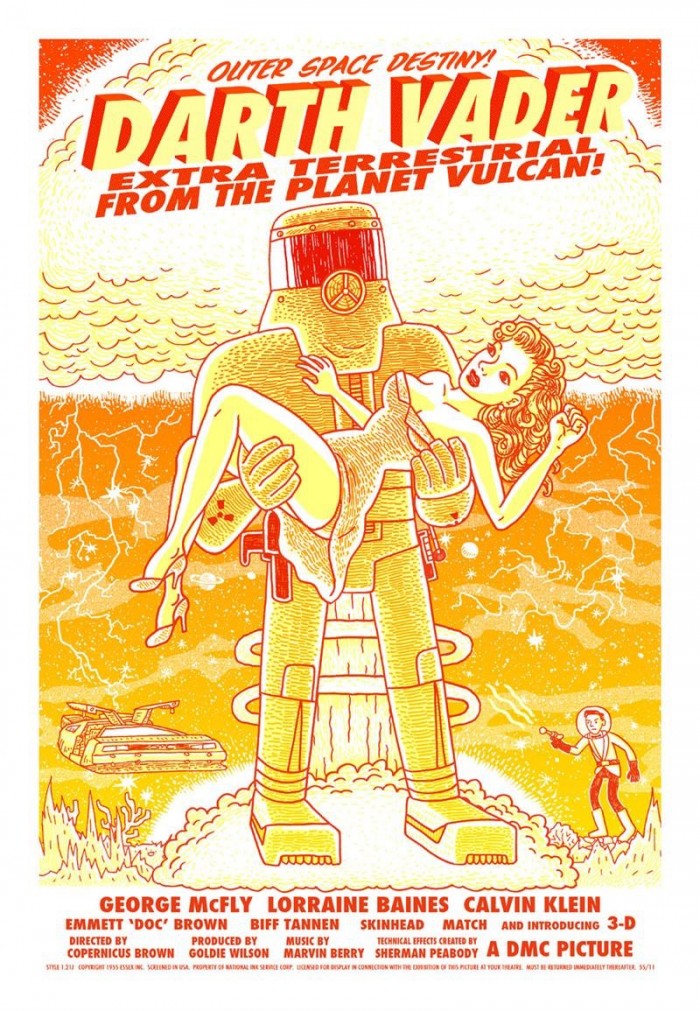 But in a universe without Star Wars, I'm sure the scene would have just been a Star Trek/Battlestar Galactica mash-up reference.
Another reader theorized that if Back to the Future never came out, Goonies would have gotten more play. I'm not sure I agree with that, as much as I love Goonies, I don't think it could ever be as appreciated as Back to the Future, which is almost a perfect screenplay.Yet another reader said to save Back to the Future so that I could "create" Star Wars, but I must to remember to keep the merchandise rights like George did. Good call.
After some thought, I came to the conclusion:
I would probably have to save Star Wars.
But why would I save Star Wars over my favorite movie of all time?
My thought is that Star Wars is more than one movie or a trilogy of films. Think about the many films, television shows and video games that have been influenced by George Lucas' creation that may not exist in its absence? Also, Star Wars has a huge legacy that is still expanding and providing me and others with new joy and excitement. And who knows what the future may bring and what would be missed in a universe without Star Wars?
Which one would you choose to save if you could only save one? Let me know in the comments below!
Okay, lets get to today's edition of Page 2.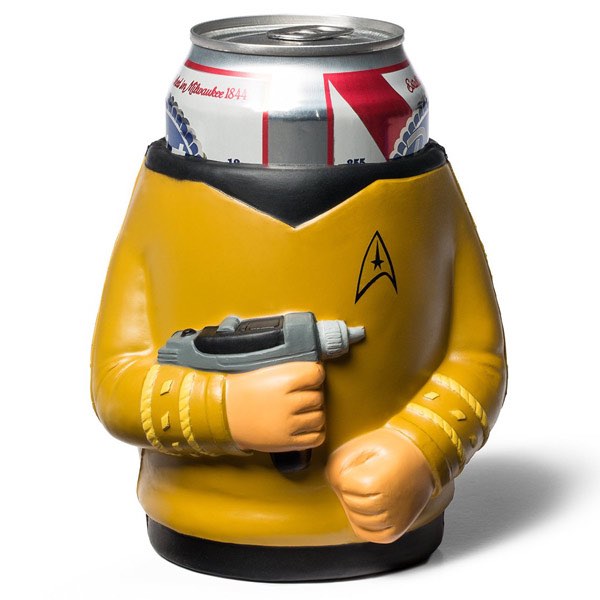 Star Trek Kirk Drink Kooler Koozie
Eve Ensler on trafficking drama and why Mad Max is feminist
New Trailer For The Upcoming MAD MAX Game
'Tomorrowland' Exposes Hollywood's Originality Problem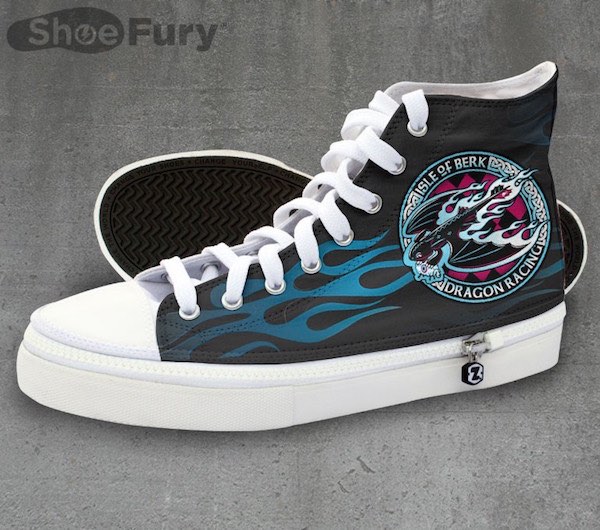 The Official Shoes Of Berk Dragon Racing
National Geographic exhibit about Indiana Jones and archaeology
The Sound of Tomorrowland
Ashley Judd's 'Big Stone Gap' Set for Oct. 9 Release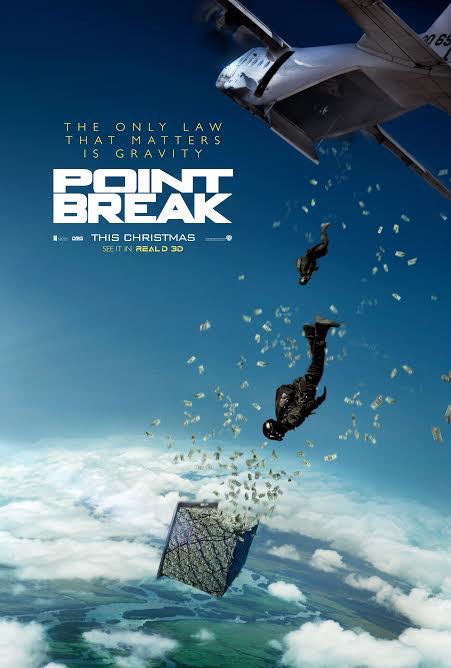 Here is the poster for the Point Break remake
Emilio Estevez Coaches Anaheim Ducks — Via Twitter
A.I. (3CD-SET) coming in JUNE from http://t.co/M4LZNDtqCp #AI #JohnWilliams #StevenSpielberg #movies #soundtrack pic.twitter.com/AKFB2Ne55S

— La-La Land Records (@LaLaLandRecords) May 26, 2015
A.I. (3CD-SET) coming in JUNE
Hot Topic Is Acquiring ThinkGeek, Shall Become More Powerful than You Could Possibly Imagine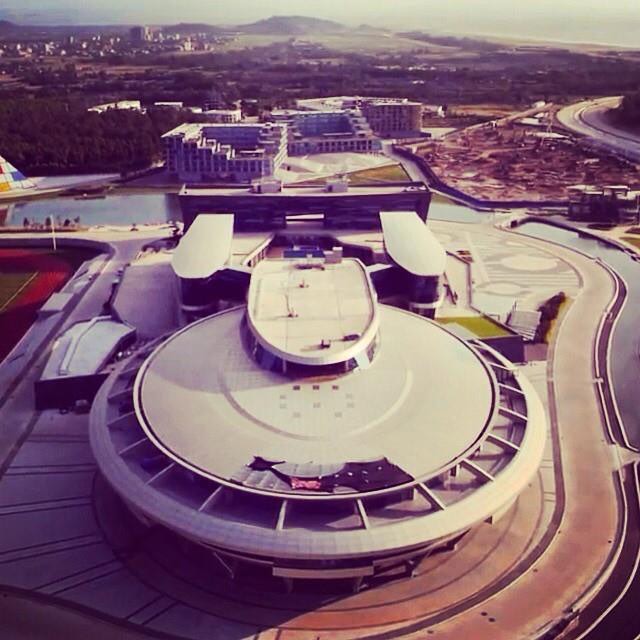 A Building Shaped Like the 'Star Trek' USS Enterprise NCC-1701-E Serves as Headquarters for Game Developer NetDragon
Hulu Renews 'Deadbeat' Supernatural Comedy for Season 3
'Riker', A Goofy Reimagining of 'Star Trek: The Next Generation' Centered Around Commander William T. Riker
TiVo said to be launching Cox video on demand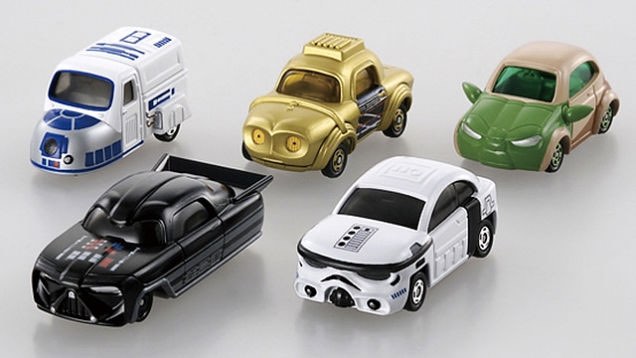 Sorry, Hot Wheels, We Prefer These Wacky Star Wars Die-cast Cars
Harry Potter Author Reveals Which Weasley Twin Was Born First
Spock's Home Office Would Include This USS Enterprise Desk and Chair
Netflix customers charged up to 8 times in billing error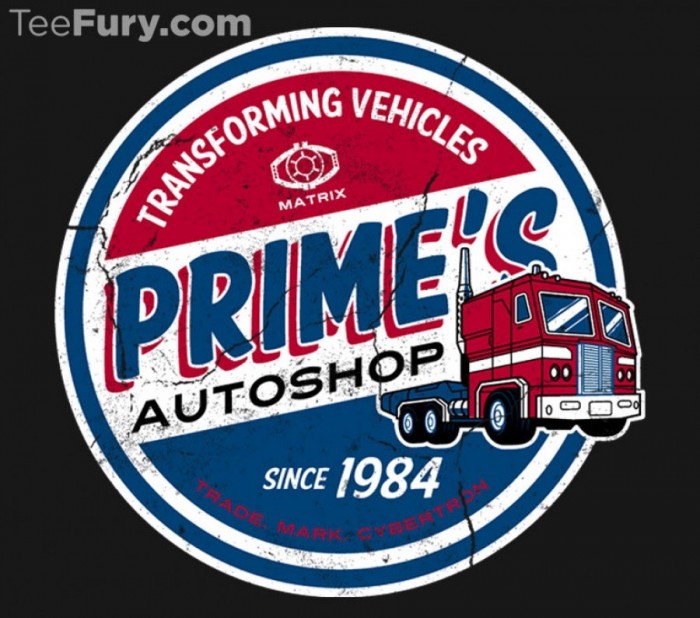 Prime's Autoshop t-shirt
'American Horror Story': 'New Girl' Star Max Greenfield Joins 'Hotel'
New Documentary Short "Our Star Trek: The Fifty Year Mission" Focuses on Fan Series Star Trek Continues
How the Original 'Star Wars' Redefined the Blockbuster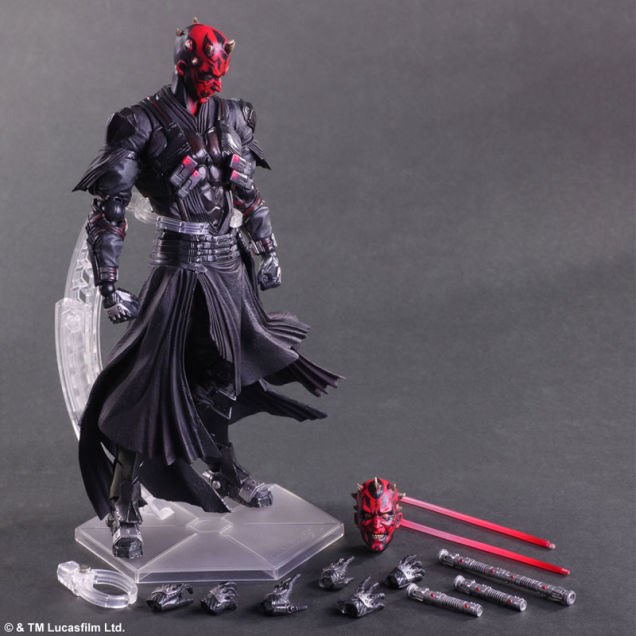 This Japanese Darth Maul Figure Looks Totally Badass
Fan Theories, Deep Reads And Second Guessing
Disney Infinity Community Builds Disneyland Toy Box in Honor of Disneyland Resort Diamond Celebration
De Niro to NYU Graduates: 'You're F*cked'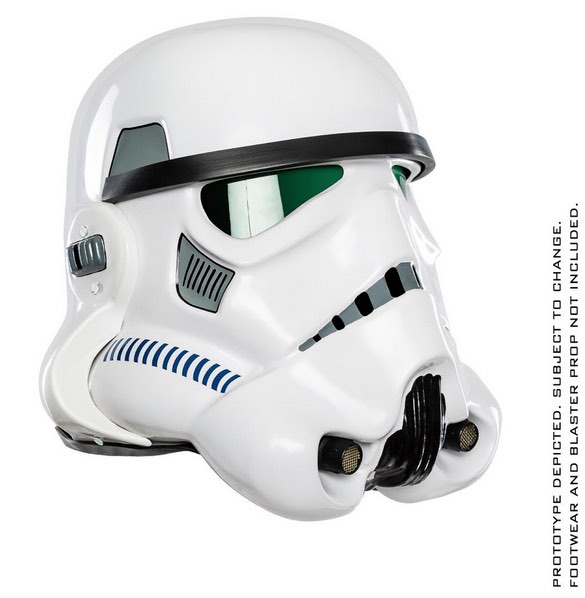 ARMOR UP WITH ANOVOS' STORMTROOPER HELMET – EXCLUSIVE PREVIEW
Box Office: 'Tomorrowland' Faces Bleak Future After Soft $41.7M Debut
'I Am The Supervisor For Earth!!' Syfy Releases Two-Minute Trailer For Miniseries Based On Arthur C. Clarke's CHILDHOOD'S END!
Some Native Hawaiians Disapprove of 'Aloha' Movie Title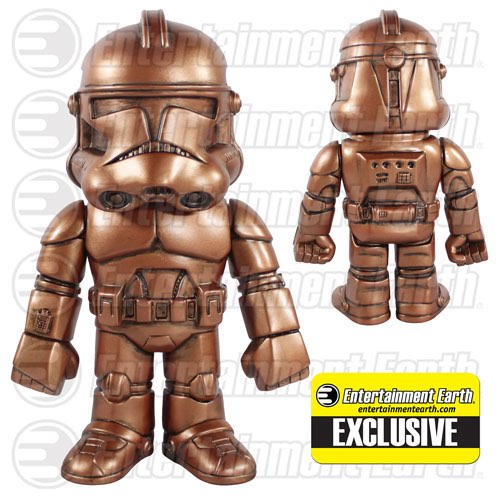 Star Wars Clone Trooper Dirty Penny Version Hikari Sofubi Vinyl Figure
Netflix Rumored To Want Gerard Depardieu For French 'House Of Cards'
PHOTO
Actress and Comedian Anne Meara, Mother of Ben Stiller, Dies at 85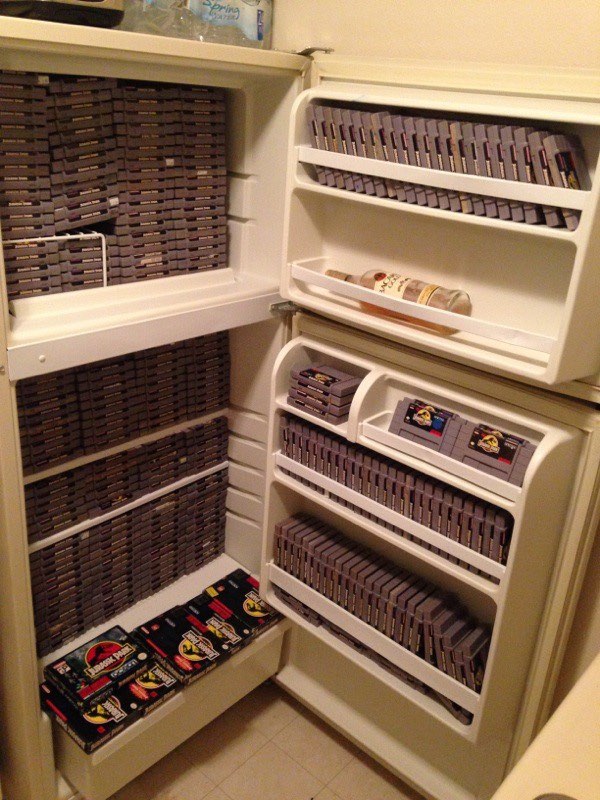 Refrigerator full of Super Nintendo Jurassic Park cartridges could be yours
Mathematician John Nash, Subject Of 'A Beautiful Mind', Dies In Car Crash
If you have any interesting items that we might've missed that you think should go in /Film's Page 2 – email us!