Visual Effects Legend Rick Baker Is Retiring From Filmmaking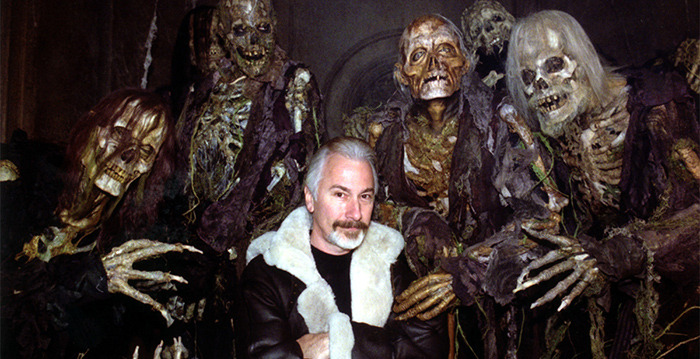 Rick Baker has spent decades creating stunning creature makeup and animatronic visual effects. He created work for Star Wars, did the landmark werewolf effects for An American Werewolf in London and the transformation in Thriller, and also worked on films such as The Rocketeer, Gremlins 2, Men in Black, Ed Wood, and the Planet of the Apes remake. He even did alien designs for Steven Spielberg's aborted film Night Skies.
Now, at age 64, with CG effects and shrinking budgets and production timelines pushing aside opportunities for the work he likes to do, Rick Baker is preparing for his retirement.  
Baker put many relics of his career up for auction not long ago, as we previously reported. But that auction is one of the first steps in the process of stepping away from active work in the film business.
Baker told 89.3 KPCC about his decision, saying,
First of all, the CG stuff definitely took away the animatronics part of what I do. It's also starting to take away the makeup part. The time is right, I am 64 years old, and the business is crazy right now. I like to do things right, and they wanted cheap and fast. That is not what I want to do, so I just decided it is basically time to get out. I would consider designing and consulting on something, but I don't think I will have a huge working studio anymore.
Baker explains that the changing priorities in the film business led to a significantly reduced amount of work, noting that he had to sell his Glendale creature shop and lay off his staff. "I did 'Men in Black 3', which was good for that [space], but the last film I did was 'Maleficent' and I could've done that in a garage basically."
The good news is that Baker isn't gone, but he'll still be making monsters and painting on his own terms... and we can hope that at least one more persuasive producer or director will be able to convince him to work on one last production, with a proper budget. We'll always have Baker's existing creations.